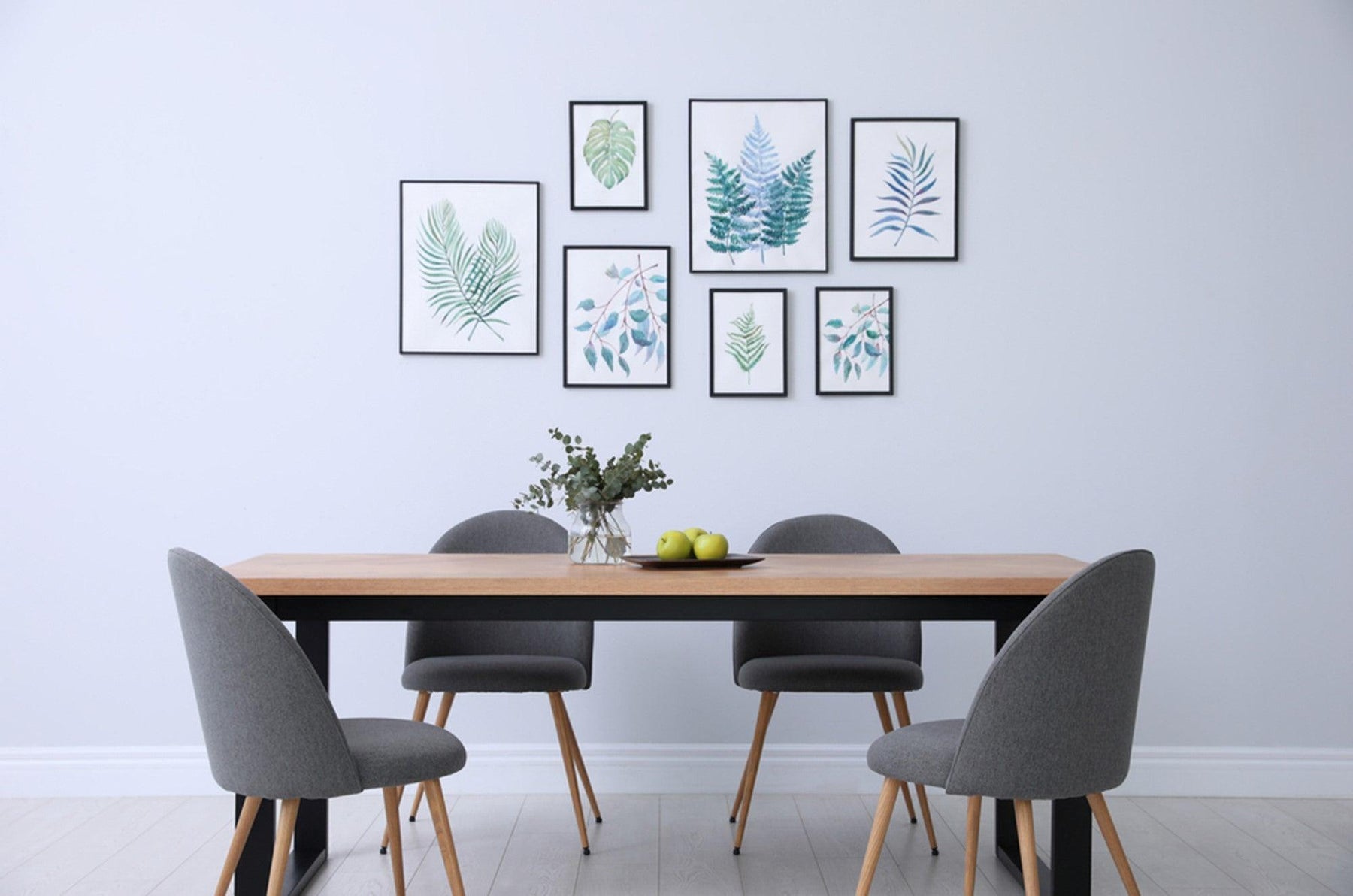 Shopping for Your Dining Table Online
Convenience, cheap deals, home delivery services, reward points – these are a few of the many things associated with online shopping. With about 7.1 million online retailers globally, you can find anything on the World Wide Web, including furniture like modern dining tables. Although shopping online might seem like a better alternative to window shopping in Singapore, scouring the Internet to find the right furniture for your home can be quite overwhelming. If you are one of the many that are intimated of buying furniture from online stores, we'll cover everything you need to know about shopping for furniture online.
Why Buy Furniture Online?
As mentioned, convenience is the selling point of online shopping in Singapore. With a click of a button, you will have your choice furniture pieces delivered right to your doorstep. Beyond convenience, when pandemics occur or restrictions are in place, online shopping is the ultimate go-to since heading to brick-and-mortar stores might not seem feasible.
How to Shop for Furniture Online?
Before we get into the nitty-gritty of how to buy dining tables online, there are a few fundamental factors to consider when buying any type of furniture online. Whether you are planning to buy a sofa from online platforms like TaoBao or shop premium modern furniture in Singapore at HomestoLife, be sure to do the following:
1. Read customer reviews
One of the top rules when shopping online for any product is to look up customer reviews. This way, you can get additional information, such as shipping delays, size discrepancies, and more. Sometimes, customers will post photos of the product with detailed descriptions – analyse these thoroughly and use them to make informed decisions.
2. Know the seasons
We all know how prices drop during the Great Singapore Sale. Similarly, some stores host annual sales. When clearing stock, they might even put up a few hot picks at a discounted rate. 
3. Set a budget
Besides hunting down pieces of furniture that don't break your bank, you'll have to set a budget for yourself. Factor in delivery charges and other miscellaneous fees and decide if the furniture is worth the buy.
How to Buy a Dining Table Online
RIFFA CERAMIC | Dining Table
Just like how there is a fool-proof way of choosing the right sofa, there is also a proper way of choosing a dining table for your home. Whether you are looking at interior design trends of 2021 or attempting to design a dining room that draws people in, consider the following when perusing the Internet for a dining table set:
1. Trends and function
So, you know how to choose the right dining table for your home. What's next? Be aware of the latest dining room trends, the different materials, and the appeal of each. For example, ceramic dining tables are revered by many for their beauty and robust properties. Beyond dining table materials like ceramic, functionality is also key.
2. Measure, measure, measure
This cannot be said enough – measure everything! Determine if the dimensions stated on the website match up with the space you have in your dining room. If there is no description of construction and configuration available, email the retailer and avoid purchasing it till you have more product details at hand. 
3. Choose a reputable seller
A good bargain may be tempting but buying quality furniture from a credible retailer will save you time, energy, and money. An established furniture shop in Singapore will also have a good selection of furniture that matches your style, easing the buying process. 
4. Be informed of everything
From delivery and assembly services and payment processes to return policies and product warranty, do not forget to read the fine print. Although people rarely order something to return it, this is pivotal should the item delivered to your home be damaged.
5. Visit the store
Lastly, if you are not too sure about online shopping, head down to the store before adding anything to your cart. This way, you can make sure that what you see is what you get. At times, the online image is altered, so by visiting the store, you will be able to get a feel of the furniture before you buy it.