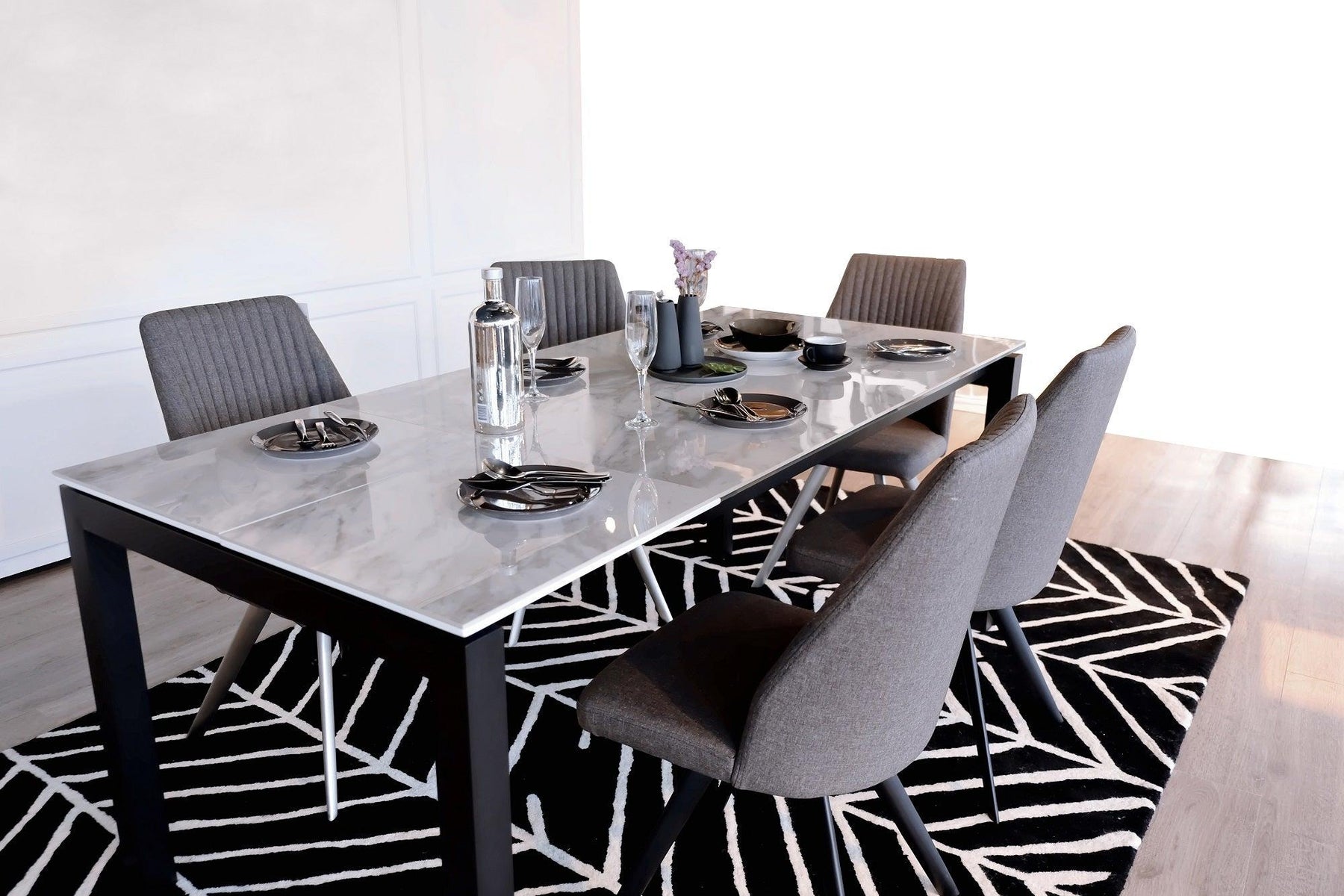 Why We Love Ceramic Furnitures
Ceramic is versatile, stylish and easy to maintain! It is the best of both worlds! Find out more about why we love all things ceramic and you may even fall in love with it yourself! 
Beautiful Surface & Texture
Ceramic can come both glazed and unglazed, and usually have some type of pattern screen printed on the surface to mimic the look of natural stone. Ceramics with a smooth glossy finish gives a luxurious look and feel with its reflective surface, and can even be resistant to marker inks. Ceramics with textured finish provides a raw and distressed look and feel, which is perfect for industrial interior decors.
Scratch Resistant

Don't you hate those visible scratches on your wooden or glass top surfaces, left behind by some random sharp and rough objects? You don't have to worry about any of them when using a ceramic top. You can even chop up your veggies on it! 
Resistant to Hot & Cold Temperatures
When using a ceramic top, you don't have to worry ruining the surface of your table top when placing hot or cold items on it. What is the point of having a beautiful top when you are going to cover it with coasters anyway? Ahh, the convenience of ceramic. 
Easy to clean & maintain
Wine is the greatest companion for almost any occasion, except for when someone accidentally spill it on your furniture. It can be a nightmare to clean! Well, ceramic tops are also stain resistant. You don't even need any special cleaning agents to maintain it. 
We love ceramic so much that we have dining tables in almost every option you might need; round, extendable, compact. View our dining table collection here. Still not convinced? Come check it out for yourself in our stores!