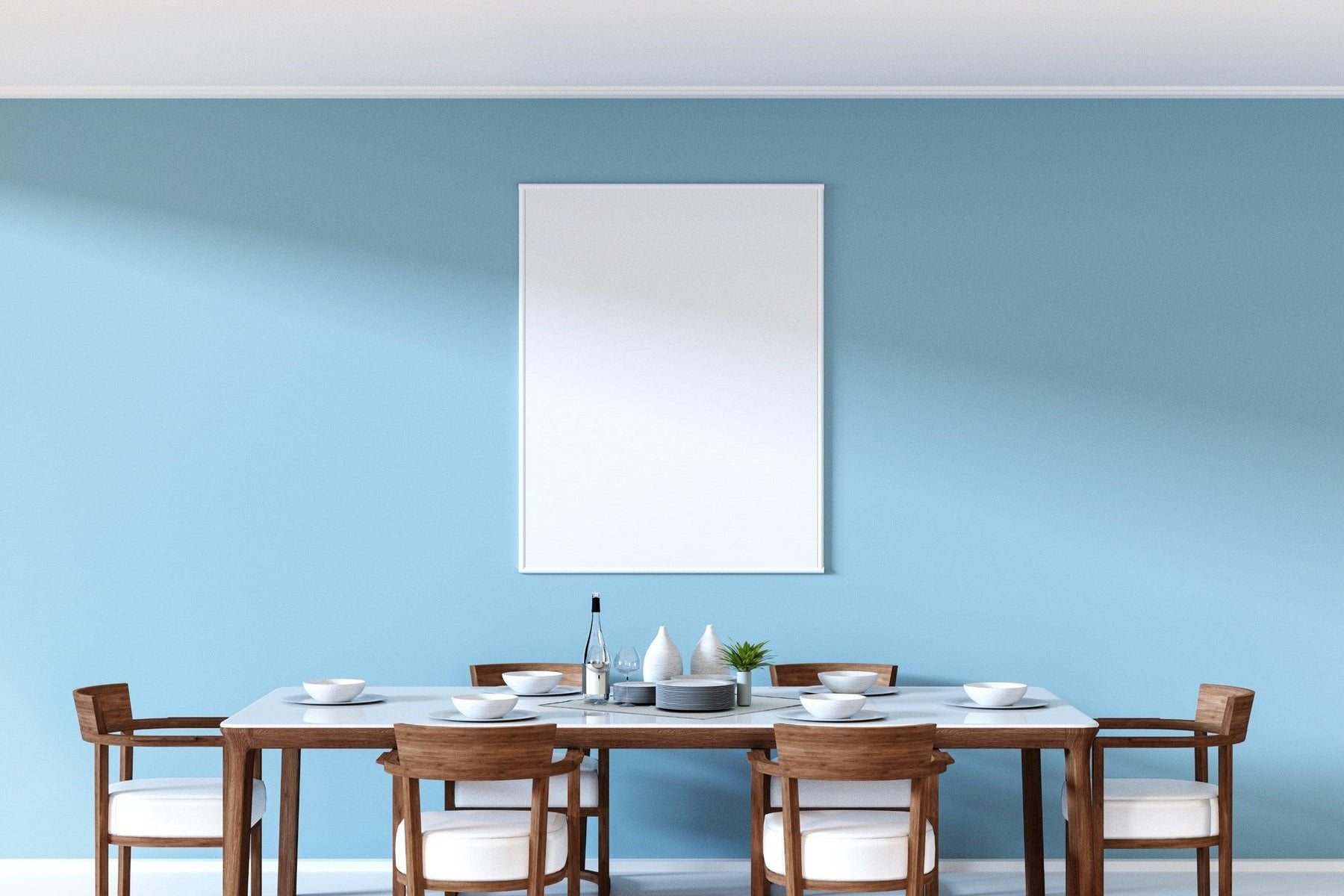 Choosing the Right Dining Tabletop for Your Home
As with any trend, they'll be "In" for a hot minute and "Out" the next. Similarly, there might have been a stream of interior design trends that took the world by storm as we rolled in the New Year. And dining room trends are no exception. With new and hip dining room trends popping up so frequently, it might be hard to settle on one design theme that is versatile enough to keep your inner interior designer satisfied. But instead of picking a fixed layout and buying multiple modern furniture pieces that complement it, it might be a good idea to design your dining room around its main furniture piece – the dining table.
With a wide range of dining room furniture made available by furniture shops in Singapore, many homeowners are at a loss when deciding on the best dining table. Hence, when they find themselves questioning "which type of dining table is the best?", they revert to their basic checklist – budget, size, height, and shape. If all these boxes are checked, there is an assumption that the furniture will also be top-notch in terms of functionality. However, that is not the case. Something that is indeed directly correlated to functionality is the material of the table.
Common Dining Tabletop Materials
Often overlooked, the material of the dining tabletop will not only dictate the price of the furniture but also how long the piece will last. From cleaning and maintenance requirements to the possibility of scratching and cracking, the core building material has to be carefully selected to make sure the investment was worth the money. Some of the common dining tabletop materials include:
1. Wood
A classic choice for multiple reasons, wooden furniture not only have finishes that are versatile and complimentary to any interior design scheme but are also extremely durable. To add to that, they are easy to repair and clean.
2. Glass
Clean, sleek, and easy on the eyes. The "lightness" that glass furniture imbues in a space remains unrivalled to this day. Although glass tables are an inexpensive option that adds chicness to your dining space, they tend to show dust, dirt, fingerprints, and even scratches.
3. Stone
Stones such as marble or quartz composite are top picks in contemporary and traditional spaces. But these tabletops are prone to chipping and cracking. Their surfaces are also porous, making them stain easily.
4. Ceramic
A hot pick today are ceramic dining tabletops, and there are several reasons why people love ceramic furniture. For one, they exude the beauty of expensive marble tops but rids you of the maintenance requirement. Since they are highly resistant to scratches and stains, they look pristine for a long time. Adding to its list of properties is the fact that it is highly resistant to heat as well. This makes ceramic tabletops a great option for your steamboats and hotpots.
Ceramic vs Stone Dining Tables
Two of the most purchased materials when it comes to buying dining tables in Singapore is ceramic and stone dining tabletops. How then do they vary?
1. Maintenance & cleaning
Compared to marble, ceramic dining tables are a worry-free piece of furniture. Sealed completely during the manufacturing process, it can withstand a lot of things from cuts to heat. It is also not as porous as marble tabletops and can be easily cleaned.
2. Functionality
Why We Love Ceramic Furnitures | HomestoLife
Your table of choice must serve functional needs. If you have children, it is worthy to note that stone tables absorb stains easily. A fan of hot pots? Quartz tables are susceptible to thermal shock, which puts such stone tables at risk of cracking when something piping hot is placed on top of it. But the same does not apply to ceramic tabletops since they are resistant to both hot and cold temperatures.
3. Price
Since manufacturing a marble table requires hard labour and the stone is considered a rarity, its price points are significantly higher than ceramic. If you're all for budget-friendly modern dining tables, or better still, an affordable dining table set, then ceramic should be your go-to.
4. Weight
Made of natural stone, marble tables are extremely heavy. If you plan on shifting your dining table around to cater to varying needs, ceramic is still the ideal choice.
5. Design Considerations
As mentioned, marble tables are made from natural stone. It thus comes with variegations and veins that make it unique and more often than not, designers try to avoid altering its design with innovative configurations. Therefore, if you're looking for advanced engineering in a table, ceramic tables offer more design options. From extendable dining tables to simple rectangular ones, choices are aplenty.