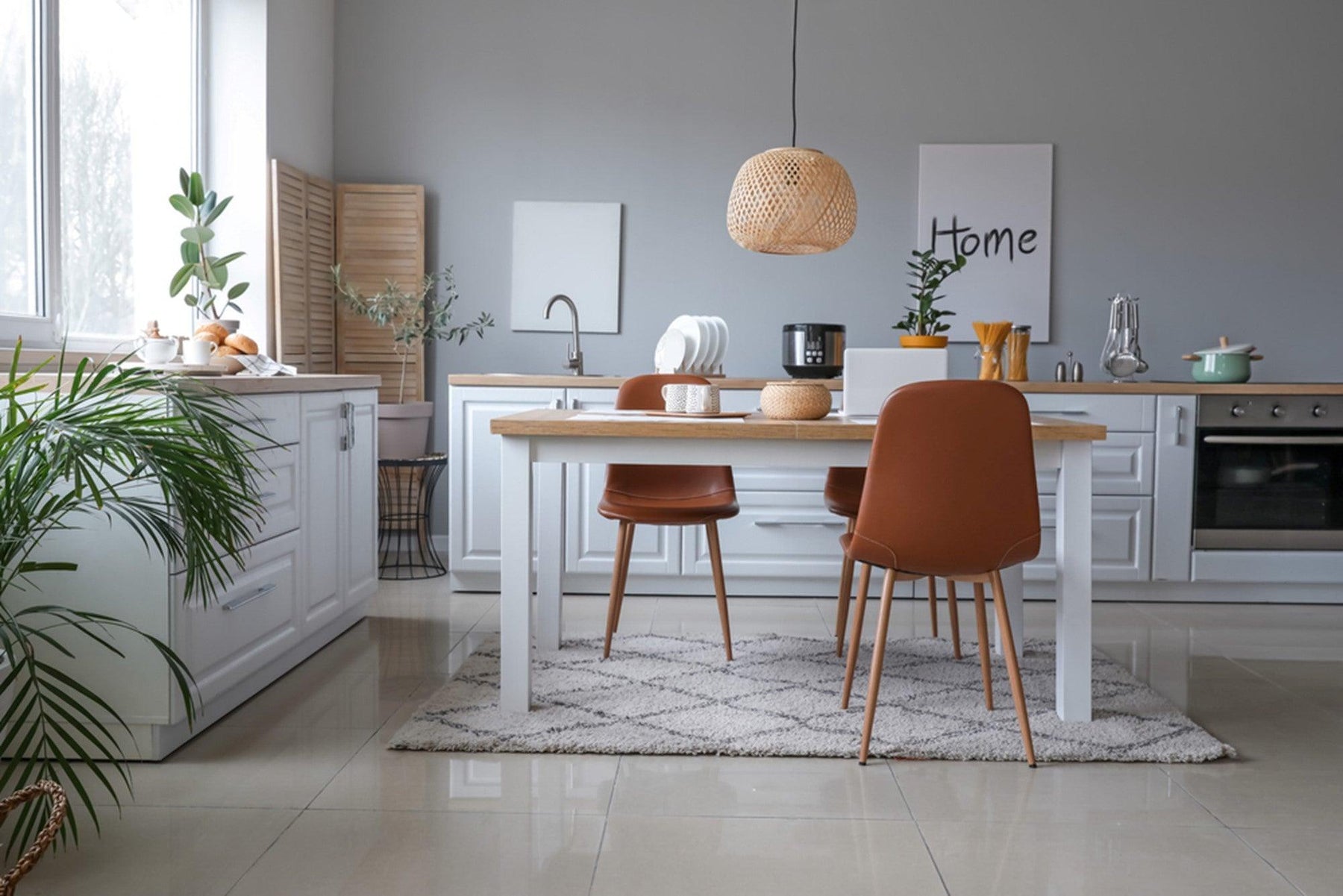 Dining Room Trends to Look Out for in 2021
With every new year comes a new trend. Be it in fashion or interior design, trends undoubtedly influence buyer behaviour. From the furniture you buy to the hues that paint your walls, being in-style helps bring a new twist and perspective to fashion and design. If you are all about designing a home that looks like it could be on the latest cover of The World of Interiors, then keeping up to date with the interior design trends of 2021 is a must. If the interior design trends for the year were to be summarised in a few words, it would be cozy, relaxed, minimalistic, and full of personality – the same applies to your dining room.
Your dining room, like any other space in your home, is subject to trends. Dining chairs, dining tabletop choice, materials, and colour schemes, are a few of the many things that impact the way your dinette looks. To get a better idea of how to redo your dining room befitting this season, take a look at the top dining room trends. 
1. Matching Furniture will be Outdated
Informality will be all the rave this year as many will be adapting to the new functionality. "New functionality" simply means that functionality reigns over aesthetics. With more people spending time at home, contemporary furniture pieces that offer optimal comfort is the key to creating a warm and inviting space. 
Despite the cozy feel that many will be attempting to create in their abode, matching furniture sets is a no-go when trying to be fashionable. Instead, adding an "odd", one-of-a-kind piece that stands out will add personality to the space. Just be sure that the other accents in the room are complementary in design and colour. Already own a matching dining table set? Fret not! Add a dining chair or two into the mix. This will provide more seating space and bring in some element of quirkiness.
2. Granny Chic will be IN
What is old is new again in 2021. We've all seen how granny chic has been the talk of the town recently. Similarly, granny chic is another way of reviving the homey feel that evokes comfort and nostalgia. To pull the look off, opt for vintage-inspired dining chairs like the MERIDIAN or the LISBON. Their quilted design and delicate stitching are a nod to 90s furniture – clean, structure, and simply classic.
3. Industrial-Themed Styling
The industrial interior design never seems to go out of style. Fuss-free, this design scheme can be applied to your dining room too. Play around and mix modern and traditional designs and choose dining tables and chairs that have wooden and metallic components. Stonework, such as ceramic dining tables, are also a great option to add to your dining space. Tapping on functionality, ergonomic and elegant sliding designs, as seen in our extendable dining tables, are trends to keep a lookout for as well.
4. Partitions and Niches
There is no denying that space in our apartments is limited. Therefore, when tackled with space constraints, installing partitions is handy. This will help you separate the dining room from the kitchen or living room area. If the idea of installing a new wall in your home does not seem feasible, you could use other furniture pieces, like a dining table as a partition. Not only a great way to get creative with existing furnishing you own, but it also has your furniture working double duty.
5. Specific Colour Palettes
RIFFA Ceramic Dining Table
Last but not least, your colour choices are pivotal. This year, yellow, indigo, ash green, rust, light blue, bright blue, and deep reds will take the interior world by storm. If you decide to go with a bold yellow wall, a black modern dining table like the RIFFA or TAURUS will create an unparalleled contrast – sure to make the yellows and greens in your dining room pop!
Looking to buy trendy dining tables in Singapore? At HomestoLife, we house an array of modern dining tables that is sure to complement any design scheme. Browse our extensive catalogue of dining furniture and be inspired.