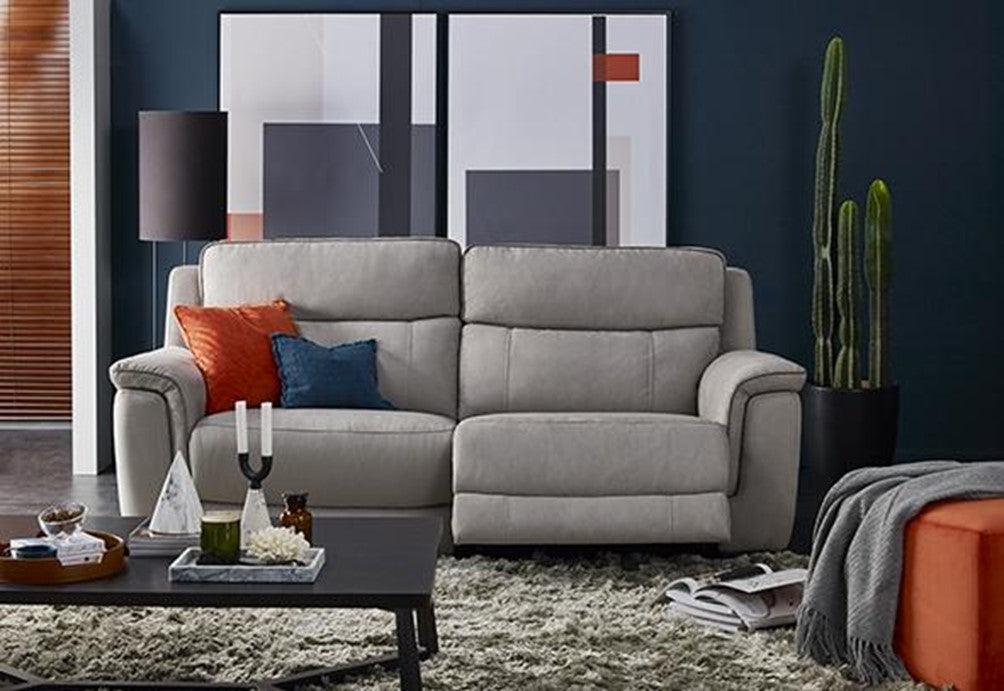 The Ultimate Recliner Furniture 101
A side piece of furniture, over-stuffed and dark, parked in the corner of the living room where a grandparent sits – this is the stereotypical image that comes to mind when the term "recliner chair" is brought up. Though this might have been the case years ago, recliner furniture has gone through a modern update in recent years, making it a must-have in any home in Singapore. From single recliner armchairs to recliner sofas, options are aplenty, befitting any interior design scheme you have going in your abode.
Today, available in a range of styles, upholstery, sizes, and configurations, recliner furniture is gaining popularity. An ideal choice for homeowners looking to level-up the comfort of their homes, a recliner chair is a statement piece that will elevate your home decor, transforming the space instantly. To give your home a much-needed makeover and to add a focal point, we cover the "how's" of recliner chairs so that you find the perfect recliner to experience complete relaxation.
1. How to Buy Recliner Chairs in Singapore
As with all furniture, it is pivotal that you head down to a trusted and reliable furniture store in Singapore that houses unique and top-quality products of exquisite craftsmanship. Be sure to read reviews, the store's brand profile, and browse their collection in person to get a feel of their selection. When faced with the plethora of options, beyond quality and comfort, consider these factors to make the right pick:
The different types of reclining chairs
Thought that there was only one type of reclining chair? Think again! From recliner sofas to recliner armchairs, there are several options for you to choose from. If you are looking for a single piece to zhuzh up a corner of your room, a reclining armchair like the TWIRL is a great choice as it takes shabby chic to a new level. Effortlessly stylish and minimal, the ONYX series is a recliner sofa that is a two-in-one bundle – a classic elegant sofa with reclining features.
The size of the reclining chair
Size, size, size – having good taste will not suffice if the elements do not fit. Measurements and scale are crucial since every inch counts in interior design. Consider the location and if there is sufficient space for your recliner to lean back. Also, like any sofas, factor in the number of people the piece has to sit.
The upholstery of the furniture
Have kids or host parties frequently? Consider the upholstery of your furniture. At HomestoLife Singapore, our recliner chairs are available in a full range of configurations and upholstery. Designed by sustaining the natural leather characteristics, every vein mark and grain variation add personality to the space, enabling you to easily attain your design ideals.   
Other features
Besides the colour and material of your sofa, subtle features, such as the leg support, customisability, and armrest design all play a part in enhancing your interior design. The BORACAY, for example, comes with a padded armrest for added comfort, wenge wood legs, and a range of leather colour swatches that you can choose from since it is a made-to-order piece.
2. How to Adjust Your Reclining Chair
Gone are the days where you have to pull a lever to adjust your recliner. Today, electric recliners with built-in USB ports are in-trend. Therefore, when shopping, look out for the number of recliner controls and where it is located. Some recliner sofas, like the HARMONICA, allows you to control both the headrest and the legs separately with a click of a button. Other pieces like the CHARLESTON has both rocking and recliner function and a built-in USB port.
3. How to Integrate Your Recliner into Your Interior Design
Like other home decor, your recliner needs to complement the space and not disrupt the flow of the room. As mentioned, take into consideration your colour scheme, and decide if your choice of recliner chair or sofa should fit perfectly with the existing schema or make a bold impact by choosing one that stands out due to contrasting details.
Sold on the idea of integrating recliner furniture in your home? Read our previous blog on
all you need to know about recliner sofas
, or simply
visit our stores
to explore our