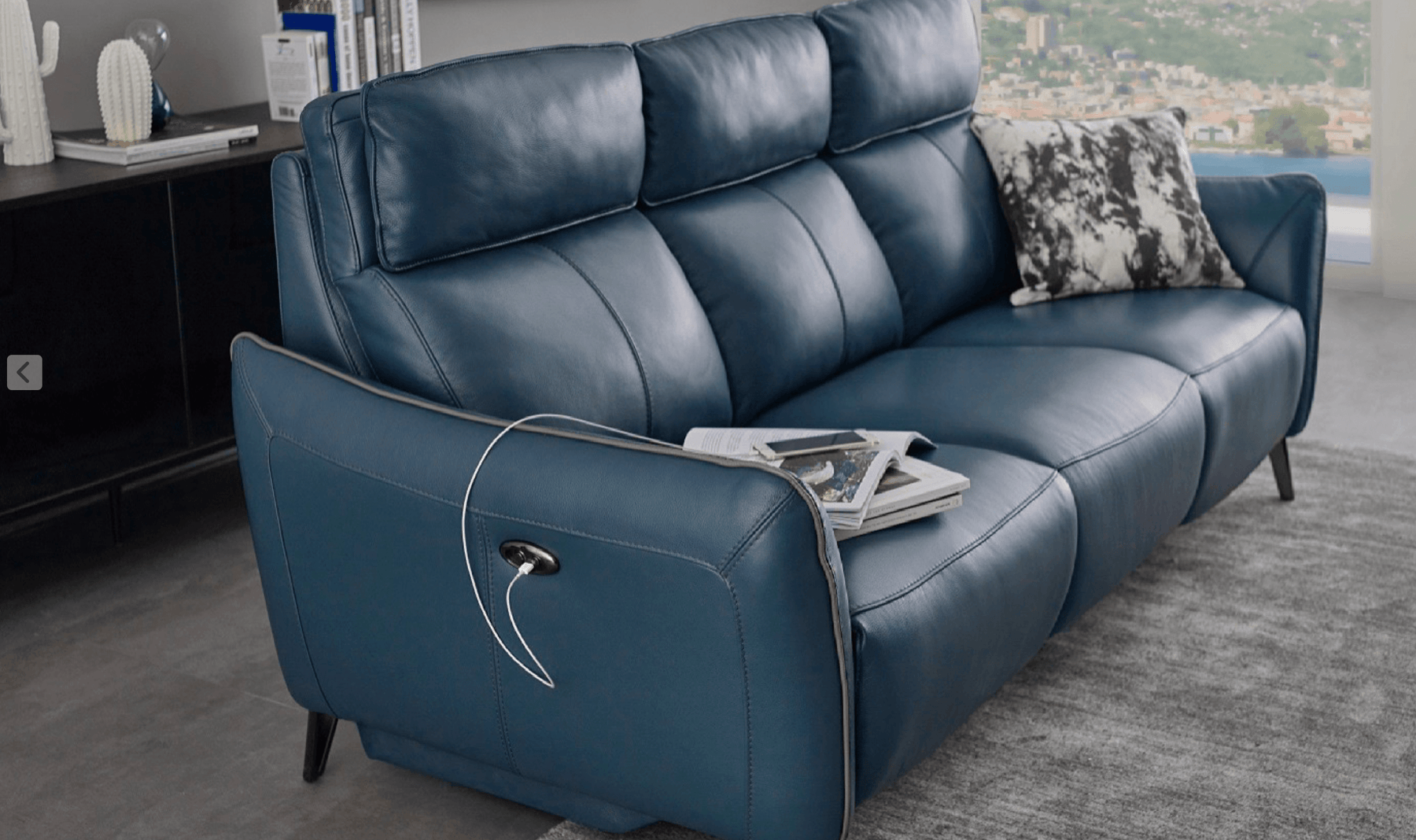 Singapore's Best Selling Recliner Sofa: All you need to know!
Did you know HomesToLife' recliner sofas are designed in Singapore and sold all around the world? We have over 45 years of experience in creating the most comfortable sofas.
Most comfortable recliner types and options
Double Electric Recliner - Motorised headrest and footrest
Have full control over your recliner! HomeToLife's double powered recliner takes the comfort to the next level. With the ability to adjust the angle of the headrest and footrest independently with just a few buttons, it feels almost a little too high tech. Our double powered recliner definitely adds a luxury factor to your way of living! 
The hot favourite
Symphony
is a double recliner model that provides a superb comfort when lying down especially when you are trying to watch TV or read.  No more strains on your neck! 
Zero Gravity Recliner
Our zero gravity recliners designed to suspend your body in an almost neutral posture where your feet are elevated close in alignment with your heart. Designed to fit most body types, our zero gravity recliner provides relief to those who desire maximum stress relief after a long day. 

Side by side comparison of fold-in recliner versus zero gravity recliners
Add on a USB port to your electrical recliner
The best thing about an electric recliner is that you would be able to adjust any angle of recline that fits your body best. The electric recliner with USB ports is most common option for almost all of our recliner models. With the amount of time we spend on our mobile devices, the built-in USB port is a great convenience especially when we have already found that sweet spot on the sofa and it would be almost impossible to get up to charge your device elsewhere. 
The space-friendly
Mondrian
 comes with handy-dandy USB ports on both sides of the sofa to make sure your phone never goes out of battery again! 
Electric recliner with concealed controls 
Electric recliner with concealed controls goes better for some models that feature unique design details, especially on the armrests. This is also a great option for you to surprise your guests that your ultra-modern sofa is actually also a recliner! 
Battery-operated electric recliner
If you don't have an accessible power plug to keep your electric recliner plugged in at all times without the cables stretching across the room, a battery-operated one is the answer for you! This is an exceptional option for electric recliner armchairs which are usually positioned in the middle of the room. 
Manual recliner 
The manual recliner gets you from an upright position to a relaxed comfort with just a pull of the lever. Unlike the electric recliner, it only has 2 angles of recline but sometimes, that is really all you need. Of course, a manual recliner comes at an even friendlier price than its electric counterparts. 
Can you believe that
Boracay
is our oldest model in the collection yet people still go crazy for it! It is a most configurable sofa and one of the few models that come with manual recliner option.
Other recliner features:
Customise your recliner in leather or fabric. You have to freedom to customise your sofa from over 400 upholstery options, create your unique recliner to fit your living space.


Adjustable Headrest with your recliner. Choose recliner models with an adjustable headrest for maximum comfort.


Zero wall mechanism
allows you to place your sofa against the wall without any gap required by gliding forwards instead of backwards.
Smile
is the only sofa that comes with this feature at the moment. 
Wall hugger mechanism
allows you to place your sofa against the wall with small clearance of only 10cm. All of our
recliner models
, except 
Smile
, comes with this feature. 
Side profile comparison of Wall hugger versus Zero wall mechanism


Recline every seat on your sofa. You won't have to limit the luxury of recliners to certain seats only. Most of our recliner models offer reclining options for seats in the center.


Child lock is specially designed to prevent children from playing with the controls or pressing them by mistake. It is a very thoughtful feature, especially for families with young children, to create a safe environment for all ages. The child lock feature is available in all electric recliners. 


Fold-in leg rests allows the sofa to maintain a contemporary design by keeping the leg rest concealed when unused. On top of that, this feature also makes it easier to clean underneath the sofa.