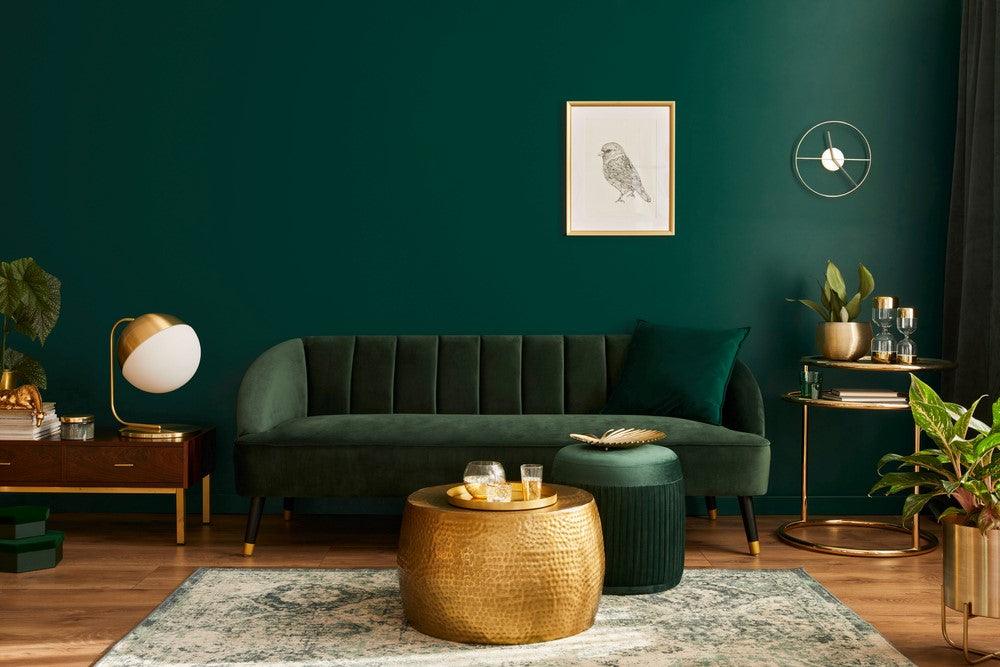 Luxury Sofas: The Appeal of Velvet Furniture
When one thinks of luxury furniture, luxe materials such mahogany hardwoods, exquisite marble tables and even fine-grain leather sofas that age to give of an unrivalled patina come to mind. Although some may deem these expensive furnishings that have a designer look as tacky, there is no doubt that integrating them into any home will help achieve a breath-taking design. Unlike fur fabric that has critics split over its aesthetic appeal, other luxurious upholstery and materials like silk and wool can give mass manufactured alternatives a run for their money. One such material is velvet.
From its rich hues and a slight sheen to its softest touch, velvet has long been known as an alluring material for centuries. Offering beauty and comfort, it has been utilised in several industries including the fashion scene and interior market. Capable of imbuing a space with class, velvet exudes natural extravagance. In the world of interior design, the simple addition of a velvet chair or a velvet sofa is sufficient to transform the entire space. Surprisingly versatile, velvet has also grown to become a status symbol. The ultimate icon of opulence, this delicate material has been enhanced aesthetically because of significant advances in technology. The result of this? A material that is built to last. Accompanied by a touch of drama and glamour, velvet furniture invites warmth into your living space, making it a great choice if you are looking to make a statement with your interior.
Caring for Your Velvet Chairs and Velvet Sofas
It is a common misconception that velvet furniture requires high maintenance. But that could not be further from the truth. Just like all other textiles, velvet requires basic maintenance practices to last for a long time. Although this fine-textured velour might wear out just like fabric sofas, it is actually more durable than fabric options, and it'll age just as gracefully as leather. Whether you're looking to invest in a luxury sofa upholstered with velvet or care for these furniture pieces that have already been integrated into your home, consider doing the following to extend its longevity:
1. Keep it clean
In order to project the elegant luxury it's designed to radiate, your luxury sofa must be kept in pristine condition at all times. Any debris might crush or change the appearance of the upholstery, or worst yet, cause irreversible damage. To nip this in the bud, gently vacuum your sofa or chair once a week. If you own a L-shaped sofa, be sure to clean between the nook and crannies to remove any build-up.  
2. Re-shape the sofa when necessary
Often have guests over? Perhaps you have a favourite spot to lounge on? Whatever the case may be, dents can form due to heavy loads and the constant resting of weights. To restore your velvet sofa to its plush state, some light steaming will suffice. However, if steaming sofas seem to be too much of a commitment, then it's best to purchase sofas from furniture shops that engineer their pieces to last a lifetime. For example, the TRAPEZE L-shaped sofa is designed with a no-sag spring, multi-density foam for the seat fill, and high-density foam for the back fill. Such structure will ensure that the shape of the sofa will remain for a long time to come.
3. Be gentle
Velvet is not ceramic or granite. Durable but delicate, a little extra care is required when cleaning this furniture piece. Unlike leather furniture that can be wiped clean with a damp cloth, it is best to avoid rubbing at all when it comes to velvet. Should there be a spill on your sofa or chair, blot the area with a dry cloth and then use a hairdryer from a distance to dry it out completely.
Your Dream Velvet Sofas and Chairs at HomestoLife
Convinced that a leather sofa or a leather chair is the ideal choice for your home? From gentle curved back velvet dining chairs like the DALLAS to custom-made sofas, HomestoLife boasts over 300 quality fabric and leather options that will fit any of your lifestyle and design needs. If any of our furniture pieces in our online catalogue caught your eye, feel free to on come down to our furniture stores in Singapore to have a close-up view of these exquisite pieces!