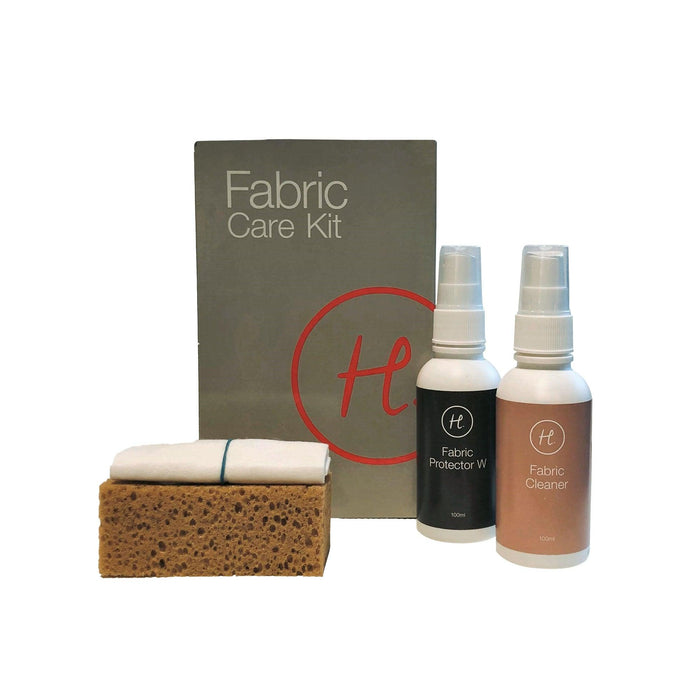 This fabric care kit contains two products: Fabric Cleaner and Fabric Protector W  to care for your fabric and microfibres. It is practical to use and ensures quick and easy cleaning without fading and staining.
Fabric Cleaner is a specific cleaner for natural, synthetic, blended fibres and microfibres. On average, the 225 ml spray is sufficient for cleaning 5 to 6 sofa seats; 10-15 m2 fabrics
Fabric Protector W is a water based spray for protecting textiles, microfibres, carpets against drink and food stains, fatty acids of perspiration, etc. Practical to use after cleaning or de-staining Fabric Protector W can be applied directly to textiles while still-damp.
Delivery Information: This is a quick delivery item. Delivery is between 5-10 working days from date of order. For more information about planning for delivery, read here
PRODUCT INFORMATION
Contents 
100ml Fabric Cleaner
100ml Fabric Protection W (Water based products)
1 Soft Cloth
1 Sponge
Instruction Brochure