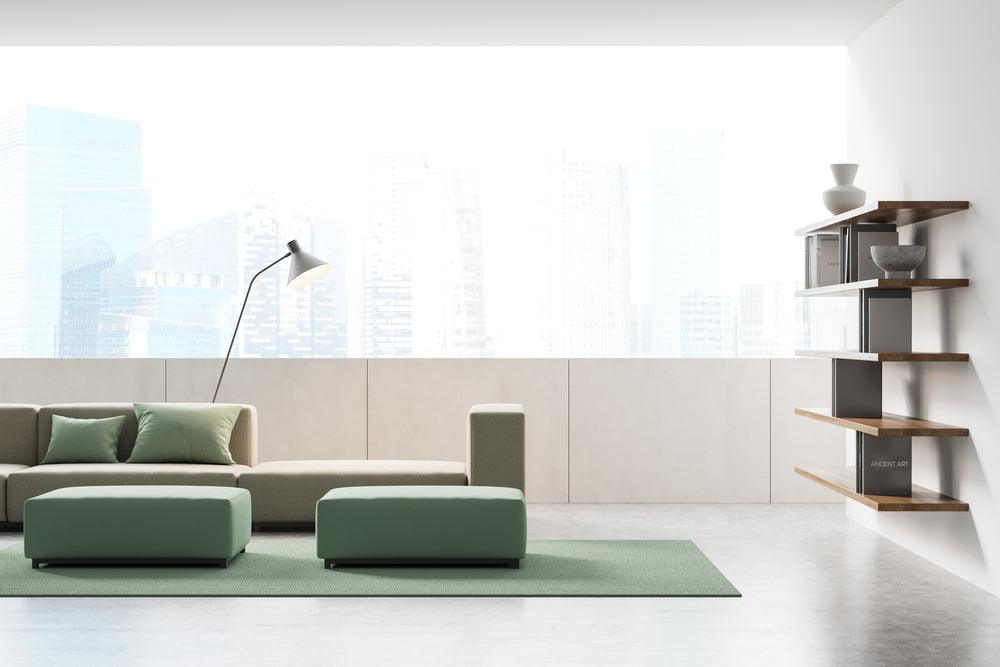 Make Your Home Chic with Ottomans, Coffee Tables and More
With the vast array of furniture options we have available, it can be a challenge navigating through them all to pick the perfect one. When furniture shopping or redesigning our homes, the few key pieces tend to grab our attention – sofas and dining tables just to name a few. However, there is a wide range of furnishings that will make your abode a more chic and stylish place. Often overlooked by many, recliners, ottomans, coffee tables, and even custom-made sofas are some interesting furniture that doubles up as inspirational pieces that just might change your perspective on the way your living space can be designed. Oftentimes, we pick a sofa as the main object of focus and design the rest of the space around it. Though this might be a practical way to go about designing your space, looking at the big picture might help elevate your interior as a whole. In cases like these, bringing in an additional surface space that will balance out other large pieces of furnishing should be your go-to. The fashionable ottoman, an underdog in the world of furnishing, is thus an unrivalled component when it comes to completing your living space.
What is an Ottoman?
So, what is an ottoman, and what about it makes it an undisputed element in designing a fashionable space? Seen as a "cute" additional side chair, an ottoman is a padded or upholstered piece of furniture that serves many functions. Whether used as a footstool, a coffee table, a seating solution, or simply as a storage space, an ottoman will fit in any interior to offer comfort and a touch of personality. There is, however, a common misconception that ottomans will have to match all the existing furniture pieces in the space – be it your armchair or recliner sofa set, they will have to match to form a complete set. Although this cannot be farther from the truth, it is a valid concern amongst many. What can you then do if you have a room that is already full of furniture set up? Consider these few tenets of styling:
1. Match the chair height
As mentioned, ottomans are extremely versatile and can offer several functionalities. Therefore, depending on whether you are using an ottoman to prop your feet up or just adding them to your living space for visual appeal, the ideal height of your ottoman will vary. Beyond its functions, an ottoman should not be too high or too low in comparison to that of your sofa or armchair. Hence, be sure to measure the height of the ottoman you have set your eyes on and have a feel of it when shopping in-store.
However, the height of your ottoman does not have to be a major worry if you are simply using them for extra storage and pushing them into a corner of the living space. Pieces like the PIVOT are perfect for corners and even comes with hidden storage space for all your knick-knacks.
2. Consider the scale of everything
Beyond size, scale is also important. If you have a huge ottoman paired with a massive L-shaped sofa or wooden coffee table, things will be out of balance. Instead, pair smaller furniture with an ottoman that is compatibly sized with more reasonable dimensions. If you are limited on floorspace, there are multifunctional ottomans like the RING that not only have ample seating space but also can act as a large coffee table. This way, you will not have to worry about overcrowding the space, as one furniture piece will be able to serve many functions.
3. Consider the style of your living space
The goal with any interior design is to create cohesiveness and harmony. Ensure that your ottoman of choice is not mismatched or distracting. One way to do so is to take into consideration its shape, colour, and details and try to find one that fits the space best. At HomestoLife, you can find ottomans in a variety of colours. Pieces like the TOWER and the RING can be customised into 6 different colours. The STAR ottoman, which is available online in our signature Ocean Blue, can also be customised into a range of upholstery and colours in-stores! To ensure these complement your sofa set or armchair, leverage our customisation services, and design your perfect sofa.
4. Mix & match shapes and styles
For added visual interest, have some fun with colours and textures. A matching chair and ottoman is indeed a safe choice but to create some excitement and visual interest, pick those of different hues. Be it an L-shaped sofa or a 2 seater sofa, choose from 200 colour options, 17 types of leathers and fabrics and up to 30 configurations and sizes for a custom-made sofa by HomestoLife that will blend with your personal style and other furniture pieces. Have an L-shaped sofa? Consider the rounded RING ottoman that juxtaposes angular furnishings. Also play with colour and textures. If you prefer your ottomans, sofas and other furniture to be of the same colour, ensure that their texture varies and vice versa. 
Not sure where to buy one-of-a-kind ottomans and other sofa furniture in Singapore? At HomestoLife, we have a wide array of living room furniture for your perusal! Hop on over to any of our stores across Singapore or simply add your favourite pieces to our cart.