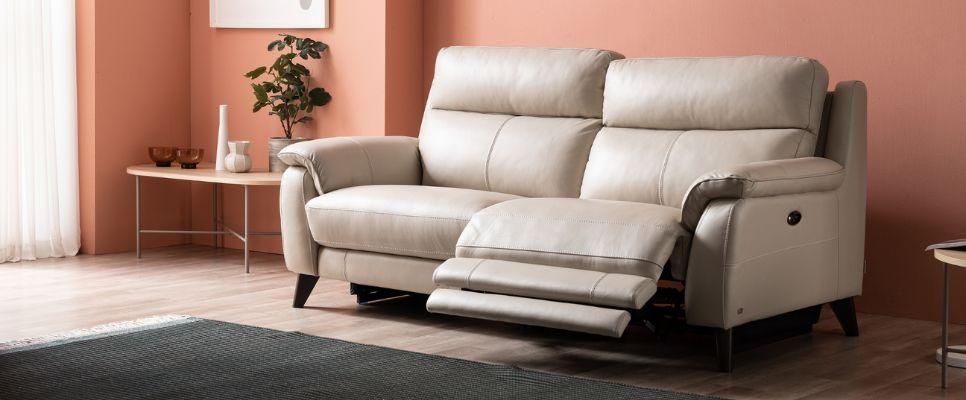 Get a $50 E-Voucher Instantly by Trying Out 3 Recliners in Our Showroom!
This promo has ended!

Are you in search of the perfect recliner to enhance your comfort and relaxation? Look no further! At our showroom, we are thrilled to offer you an exclusive opportunity to receive a $50 E-voucher instantly. All you need to do is approach our sales team, try out three recliners, and claim your voucher on the spot. It's as simple as that! Read on to discover how you can take advantage of this amazing offer.
STEP 1: Step into Our Showroom
The first step towards claiming your $50 E-voucher is to visit any of our showrooms. Our well-appointed space is designed to create a comfortable and welcoming environment for all our valued customers. Come and explore our extensive range of recliners, each crafted with precision and care to provide optimal support and relaxation.
STEP 2: Approach Our Style Advisor
Once you've arrived at our showroom, approach our friendly and knowledgeable style advisor. They will be more than happy to assist you throughout the process. Let them know that you're interested in the "3 Recliners, $50 E-voucher" offer, and they will guide you through the selection process.
STEP 3: Try Out Three Recliners
Next, take your time to try out three different recliners of your choice. We understand that selecting the perfect recliner is a personal decision, and it's essential to experience the comfort and features first-hand. Feel free to recline, adjust the settings, and test each chair's functionalities to find the one that best suits your needs and preferences. Check out more info on our recliners here!
STEP 4: Claim Your $50 E-Voucher
After testing three recliners, return to our style advisor and inform them of your selections. As a gesture of our gratitude, our team will then send you a $50 E-voucher via email. By utilizing this voucher, you can enter the free sofa draw for a chance to win your preferred sofa. 
Finding the perfect recliner has never been easier or more rewarding! By simply visiting our showroom, trying out three recliners, and claiming your instant $50 E-voucher, you're on your way to experiencing unparalleled comfort and relaxation. Don't miss out on this fantastic opportunity to enhance your home with a high-quality recliner at an unbeatable price.
Visit us today and let our showroom be the gateway to ultimate comfort!