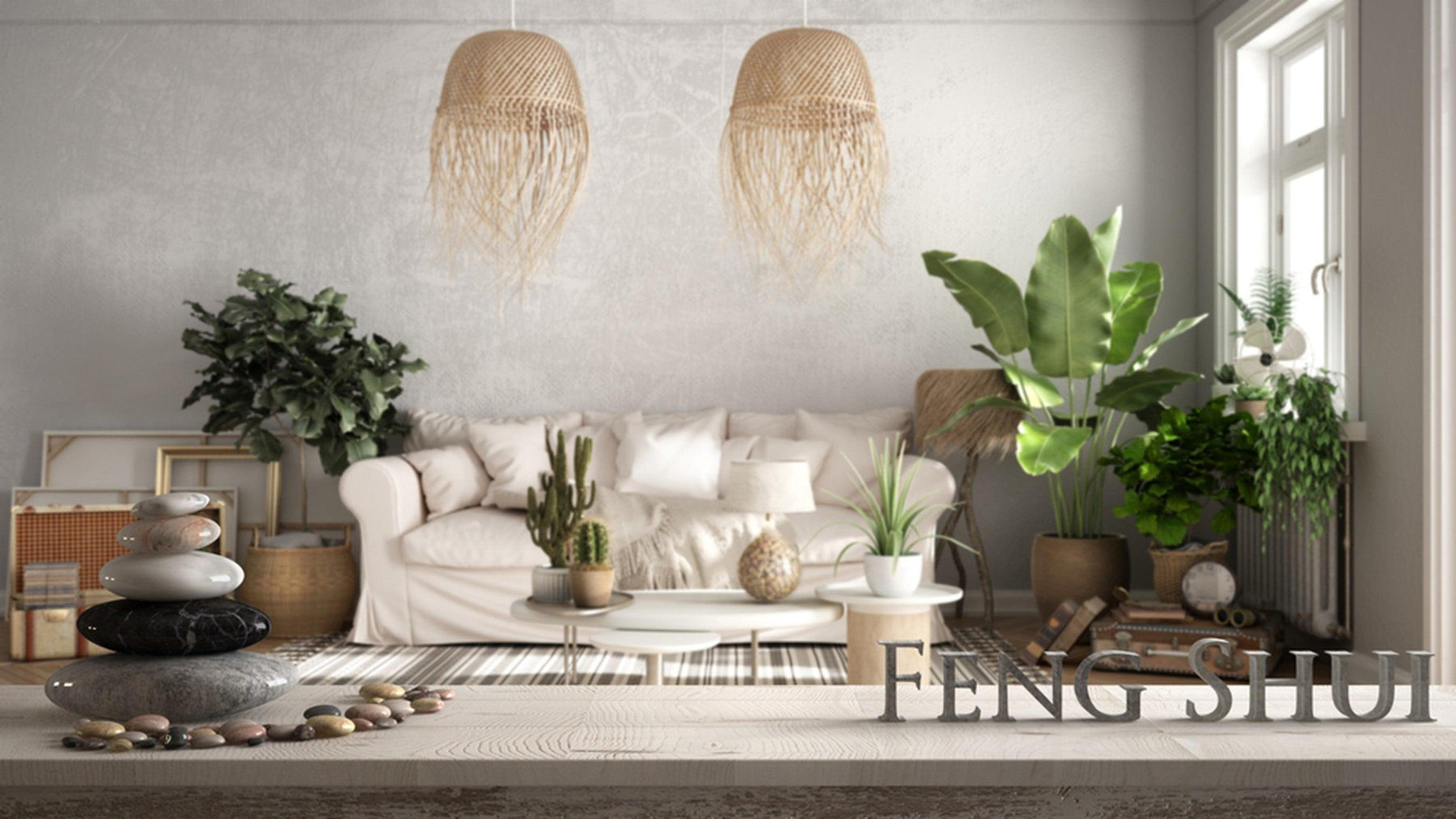 Feng Shui Tips to Follow this Chinese New Year
Focused on maximising the flow of positive energy by achieving balance and harmony between elements, Feng Shui has been used by millions for centuries. By aligning your property with the essential practices of Feng Shui, the flow of the Chi energy is optimised, bringing you and your family success and health.
So, if your are redoing your home so that it looks good when you invite guests over this Chinese New Year, why not rearrange and incorporate specific elements into your living room design to help with Feng Shui? Let's be honest, who wouldn't want a home that not only leaves guests in awe, but also attracts wealth and prosperity?
Feng Shui Tips for Your Living Room Design 
You don't have to completely redo your home to maximise your well-being and bring in good vibes this Lunar New Year. Instead, follow these basic Feng Shui rules and realign your home to attract good luck.
1. The Layout
An open space that can easily seat your guests is optimal. Since the physical size of your home or room cannot be changed, choose your furniture wisely so that the space is kept open. Make finding the perfect sofa for your home easy with HomestoLife and our ability to customise a sofa that will fit any floorplan or layout with our wide selection of design, configuration, and functions. Also be sure to arrange your furniture strategically to give the illusion of openness.
Blockages
To let the energy flow freely throughout your living space, your home must not have any unsightly clutter. Mirroring our stresses and hectic lifestyles, having too much stuff in your home will overwhelm the space with negativity. Therefore, knick knacks should be kept hidden in display shelves, TV consoles or other multi-functional pieces like a lift up coffee table. Furniture such as chairs and tables should also be pushed to the side.
Sofa Placement
ALCOVE 2 Seater Sofa
Your main furniture piece, the sofa, should be in a commanding position and placed against a wall. To rid of any tense energy your guests might have, ensure your space can comfortably accommodate all of them. To do so, throw in additional seating options like a 2-seater sofa or a single recliner chair if you lack the space for a 3 seater sofa.
TV Placement
Your TV must be installed in the North to attract good luck to your career. If there is no place to mount your TV on the wall, install a modern TV console in your living room.
2. The Elements
There are five elements of Feng Shui – wood, fire, earth, metal, and water. Each of these elements is known to invoke a specific mood by drawing in different types of energy. To ensure your home has a balance of each element you could:
Wood: Incorporate wooden elements through artwork, plants, or furniture like a wooden TV console
Fire: Go for vertical and tall items – make use of vertical spaces by installing tall bookshelves or wall-mounted display shelves
Earth: Add square items and yellow or gold objects
Metal: Integrate round objects and opt for black and white items. Our round coffee tables like the ORBITAL is a great option 
Water: Enhance the water element with black and dark colours, crystals, and mirrors
3. The Shapes
Each shape belongs to one of the five elements and thus influences the energy as well. For example:
Square furniture: Represents the Earth element. Square furniture brings balance and stability. The ARHUS side table, for example, is a piece of sleek and versatile furniture that will elegantly complement any design scheme
Circular and round furniture: Represents the metal element. Having round furniture brings clarity and freshness into the space
Wavy or curved furniture: Pieces like the ATLANTA side table represent the water element. It brings inspiration, wisdom, and insightfulness
4. The Colours
From earthy yellows to metallic greys, each colour is said to activate specific qualities. In general:
Earth tones: Like your yellows and browns are associated with boundaries and grounding energy. CELLO, the 2 seater sofa designed with full-grain leather is the epitome of earthy chic. Want it in a different colour? Have the CELLO sofa custom made to your liking at HomestoLife. 
Wood tones: Greens and blues fall under this category. Woody tones signify tranquillity and well-being. Fabric 2 seater sofas like the ALCOVE and SEASIDE will effortlessly add calmness to your space.
At HomestoLife, we have the widest range of leather types and colour options as well as a comprehensive fabric colour swatch file that you can leverage to customise a sofa that fits your design and feng shui needs. Need a closer look at our family of leathers and fabrics? Head down to our stores and share your sofa design ideals with our experts.