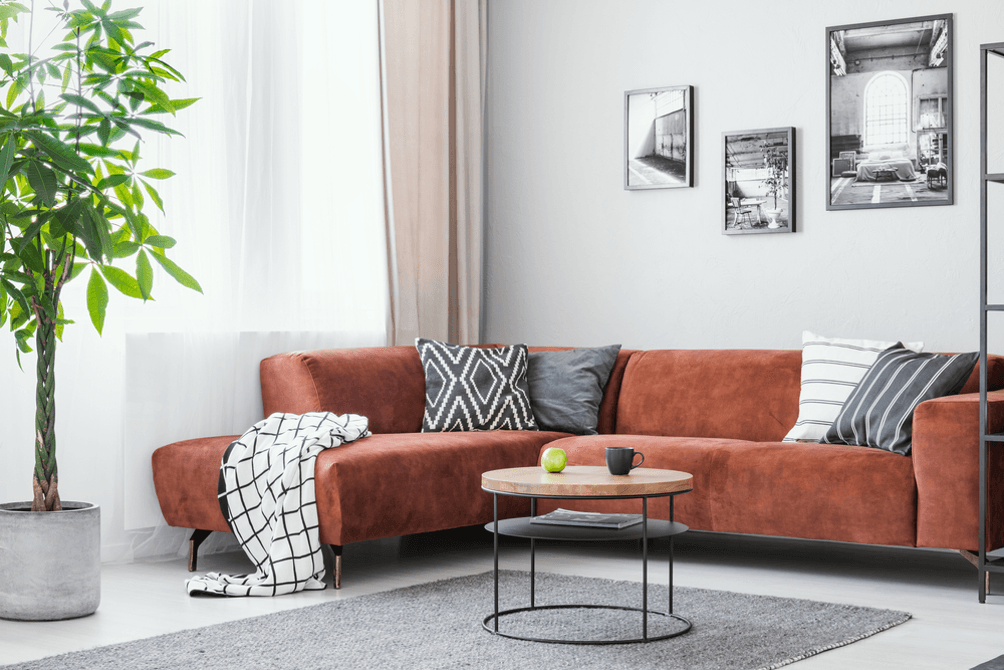 How to Arrange Furniture in a Small Living Room
Did you know that downsizing one's home has become a recent phenomenon? Although a massive trend worldwide, we've gotten a little taste of the "tiny house" movement here in our homeland long before it became a "cool". With the limited space and decreasing floor space in homes in Singapore, small home design has become an integral part of remodelling projects. And part of this includes considering the right furniture arrangement that can help make your homes look more expansive – and well, expensive. In this article, we cover how you can arrange furniture in a small living room so that you can make the most of every sq. ft.
About Your Space
Before getting into the specifics of how to choose and arrange your furniture in your home, it is important to truly understand the space that you have to work with. Your living space sets the tone and foundation, and your furniture adds layers and dimensions to it, elevating the entire room.
1. An Open Space  
An open floor plan calls for less intrusive walls and partitions, allowing for a seamless flow between the spaces. This will allow the space to look less cluttered, make your home feel more spacious and inviting. With no physical separator to distinguish one room from another, you can experiment with modern furniture pieces to liven up the rooms.
2. Consistency is Key
One design secret is to maintain a consistent design aesthetic. Taking on a minimalistic approach keeps the design clean and simple. This, in turn, makes it feel more connected and expansive. Overwhelming the space with different accents and styles will make the space look cluttered and closed in.
3. A Focal Point
Be it your TV console or a prominent window, take full advantage of a focal point, and arrange your furniture around them. This will draw your guests to focus on specific aspects rather than the restricted space in your home.
Furniture Choices
Onto your furniture choices. There are several design rules to consider when it comes to furnishing your small home. These include:
1. Scaling Down
In a compact living space, it is optimal to go for leaner and streamlined furniture. Instead of a bulky 3 seater sofa, go for one that has thin arms, like the WRIGHT sofa, or a backless one, like the Alcove. Your furniture does not have to physically small in terms of dimensions, but they have to be sleek enough to not overwhelm the space.  
 2. Float like a Feather
Float like a butterfly, sting like a bee – an odd quote to be inspired by in interior design, but it works. Opt for furniture with lithe legs, like those seen in our LYON series and WRIGHT collection. The floating illusion will open the floor space, making it look less restricted, thus forming the illusion of a more expansive space.
3. Zone Out with Rugs
As mentioned, an open floor space removes any disruptive element. However, there will always be a need to separate your space. Since dividers and faux walls take up too much space, delineate your living room with rugs instead. It acts as a visual cue, indicating clear zones in the same area.
Furniture Arrangement
So, you've picked out the perfect collection of furniture, and now all you have to do is place them in the right place to complete the look. Why? Because maximising the potential of a small living room is dependent on how you arrange your furniture.
Study the layout of your room and get creative in the following manner:
1. Maximise Wall Space
While it may be tempting to leave your walls bare for a more spacious feel, the clever use of walls can be both practical and aesthetically pleasing. Wall leaning shelves that don't take up much living space, like the UPWARD and CYPRESS, can double up as side tables or bookshelves when placed beside your sofa.
2. Get Creative 
Think of all the contemporary furniture available in Singapore and choose from ones that will be more efficient in maximising the available space. Simply go beyond standard conventions and pick architecturally defying pieces like an or a "lift up" coffee table, like the TERRACE.
3. Focus on the Best
Surely, finding the "best" furniture will add a little something to your interior. But we're talking about finding an "asset" piece and making it your focal point. In your living room, the trick is to go for a substantial or interesting coffee table; either featuring a beautiful material, as seen in the EQUINOX, or a combination of coffee tables of differing heights like the ARHUS set of 2. and place it in the middle of the seating area. People will naturally gravitate towards this space and make it a place to converse around. 
4. Consider Extending Your Space Visually
When arranging your furniture, whether you push it against the wall or not, it is important to consider the visual cues around the area. Wall-mounted display shelves or L-shaped sofas naturally draw your attention upwards or outward, which are great as they visually extend the space in your home.
Looking for affordable furniture in Singapore? HomestoLife houses an extensive collection of contemporary furniture that is the best fit for all small homes in Singapore. Visit our showroom today.