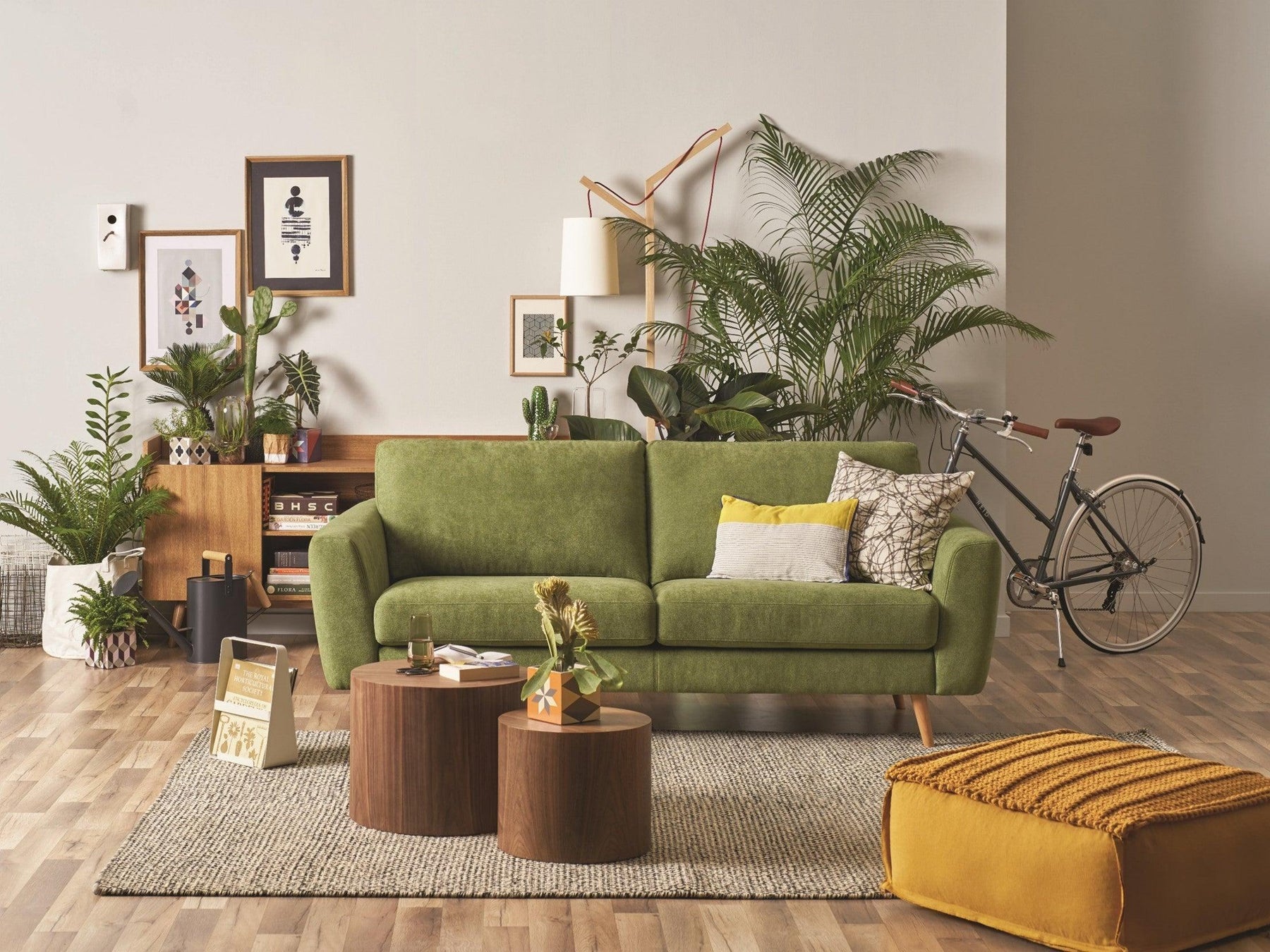 Tips on Decorating a Small Living Space

It is common to hear Singaporeans vent their frustrations about how small BTOs and new apartments have gotten. We all dream of living in palace-sized homes without working around the major space crunch, but every home, whether big or small, comes with its own set of challenges. In a small house, a design mistake can make it feel empty or claustrophobic – two extremes on a spectrum. How then can you maximise your space and find the perfect design balance? From studying your floorplan to careful furniture selection, here's our list of dos and don'ts of decorating a small living space.
Small House Designs: Dos
When designing your dream home, there are several design rules to keep in mind. Neat tricks that transform small homes into expansive ones include:  
1. Install Mirrors in Strategic Places
Mirror, mirror on the wall - a hack utilised by designers to make a space look bigger, mirrors reflect light, creating an illusion of depth by adding visual space. Install wide or tall mirrors, like our sleek Lustre mirror, at or above eye level to give an impression of height and width.
2. Leave the Floors Open
Modern Furniture Singapore | HEPBURN
There are a few key pieces that you cannot help but add to your humble abode, such as a modular sofa. Before sprucing up your home in Singapore and bringing your living room decorating design ideas to life, you will need to take measurements to ensure that your furniture will fit in the small space. Measurements aside, choose furniture like the Veranda, that has lithe support, which occupies less space. Streamlined and modern furniture like the Hepburn "floats" imparting  a sense of continuity with the flooring.
3. Opt for Lighter Colours
Custom Upholstery Modern Furniture Singapore |
Moet
Just like mirrors, light colours tend to reflect more light, expanding the room. This does not mean that you have to get a tin of white paint for your walls. White furniture, like the Moet, is just as capable of making your home look more spacious and brighter.
4. Draw the Eyes Upwards
One indispensable trick is to draw the eyes upwards. Wall-mounted display shelves that do not take up floor space or a tall bookshelf – they all complement the small homes in Singapore. If you need a massive bookshelf, consider one that gravitates towards the ceiling. Bookshelves like the Warren will create the illusion of a higher ceiling.
Small House Designs: Don'ts
Sometimes a design mistake that has gone unnoticed can plague the entire space. It is thus crucial to be aware of all the quirks and attributes of your home and discern what will work in its favour and against it. Some home interior decisions are a classic no go in the design rule books. Some of this small space design "don'ts" include:
1. Don't Be Afraid to Experiment with Large Furniture
Modern Furniture Singapore | ONYX
Always thought that scaling down to a 2 seater sofa is the ultimate seating solution in a small space? Think again! Do not shy away from larger pieces. It is suggested that a large couch will act as a focal point in the room. Modular sofas, like the ones that you can have customised at HomesToLife Singapore, come in a variety of configurations. Why not try your hand at customising one that takes up less space?
2. Don't Forget the Floors
Do not forget to decorate your floors! Rugs add texture and colour to a room, elevating the aesthetic appeal of the interior. A large carpet will also elongate the room, making it look bigger.
3. Don't Push All the Furniture Against the Wall
Pushing furniture against the wall may seem like a space-stretching idea since it makes room for movement. Though it may seem counterintuitive, pulling them away from the walls creates depth, making your home feel bigger.
4. Don't Refrain from Adding Pops of Colour
Using solid colours is a safe choice as it will give you the freedom to experiment with decor down the road. Have your core elements like the walls and large furniture be neutrally coloured, then add pops of colour. These splashes of colour will divert eyes away from the space restrictions.