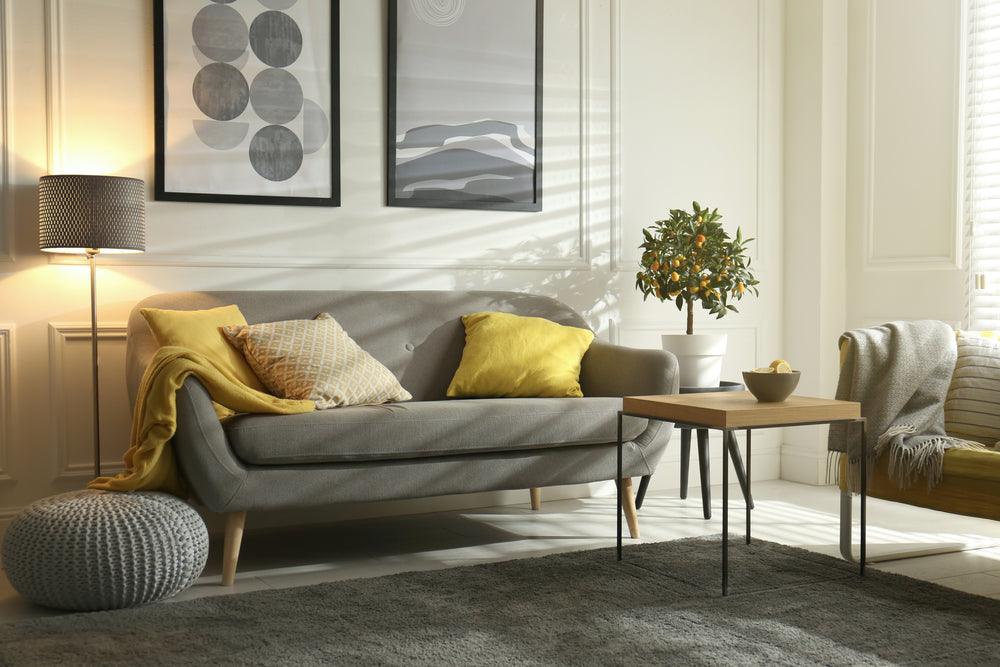 Common Living Room Design Mistakes
Enter a house, and one of the first rooms you'll probably be invited into will be the living room. Whether you are an avid lover of all things interior design or simply someone who has an eye for it, you'll probably agree that every little detail plays a pivotal role in making the living space perfect. Being one of the main rooms in a home, the living room sets up a solid foundation that homeowners can develop and build upon to establish a harmonious tone. Often designed to be comfortable, aesthetically pleasing, and functional, the stress of curating a flawless space might get the best of us. Even if such design faux pas is not immediately noticeable, they are plaguing your living rooms if you look hard enough. The tiniest of details which are often overlooked can make a world of a difference in how the end living room design looks. So, what are some of these common design blunders and mistakes? We cover them in this blog.
Common Mistake #1: Wrong Choice of Sofa & Placement
One of the first furniture pieces that most homeowners in Singapore will typically invest in is the sofa. Laying the groundwork, having a good sofa gives you an element of focus around which you can build your entire living space. However, although every great living room requires this furniture, the sofa should never be a standalone piece. Instead, it should complement the other design elements in the room. Hence, it is important to understand the different types of sofa upholstery, configurations, and style so that you can correctly choose a sofa for your home.
SMILE | 3 Seater Sofa
Another thing that cannot be emphasised enough is the importance of measuring all furniture. Be sure that the sofa is neither too small nor too big. Beyond just taking measurements to see if it will physically fit into the room, leverage the measurements to determine if it will fit aesthetically as well. Even if the living room has bountiful space, reconsider if an average 3 seater sofa might be more befitting.
Common Mistake #2: Poor Layout Planning  
Unlike other more private rooms, the living room should encourage conversation in a group setting. Given the space limitations of homes in Singapore, it is common to push multiple furniture pieces up against the wall, leaving a huge gaping hole in the middle. Although this might give the illusion of a bigger space, if not done correctly, the room might feel off-balance and look awkward. Try to test your living room arrangement in a variety of ways – change up the placement of the wooden TV consoles, luxury sofa, and coffee table and see which works best given the layout of your home.
Common Mistake #3: Disproportionate Coffee Table
SMILE 3 Seater Sofa & Modern Coffee Table
Who would have thought that the humble modern coffee table held so much power over the interior design of a living room? Small yet mighty, a coffee table can do a lot to elevate a space. When choosing the right modern coffee table, the golden rule should be applied – a 2:3 ratio. Although proportion is key in interior design, homeowners assume that everything should be of the same size. As a matter of fact, the opposite is true. When it comes to the coffee table, you'll want it to be 2/3 the length of the sofa.
Common Mistake #4: Overlooking the Small Things
Instead of only focusing on the core pieces like the sofa and coffee table, try to give more attention to the tiny details. Why? Because the little things add personality. It also helps solve the problem of a home looking too "matchy", especially when a specific interior design scheme is rigidly stuck to.
Common Mistake #5: Going All Out & Forgetting Comfort
Everyone wants their home to look all jazzed up and fancy. But here's the thing – the showroom look might look good on magazine covers. However, it might come off cold and stark in your actual home. So, avoid sacrificing comfort for style at all costs. From quirky knick-knacks you've collected over the years to statement pieces, inject some life into the space that will add a touch of unity, pulling the entire look together. Think that the space might look cluttered? Throw in bookshelves to keep things looking neat.
There are several other common mistakes that homeowners have been making but these can be addressed easily if we were to think out of the box when executing a specific style. Be sure to keep these tips in mind the next time you go out shopping for affordable furniture in Singapore and you're sure to design a near-perfect home!