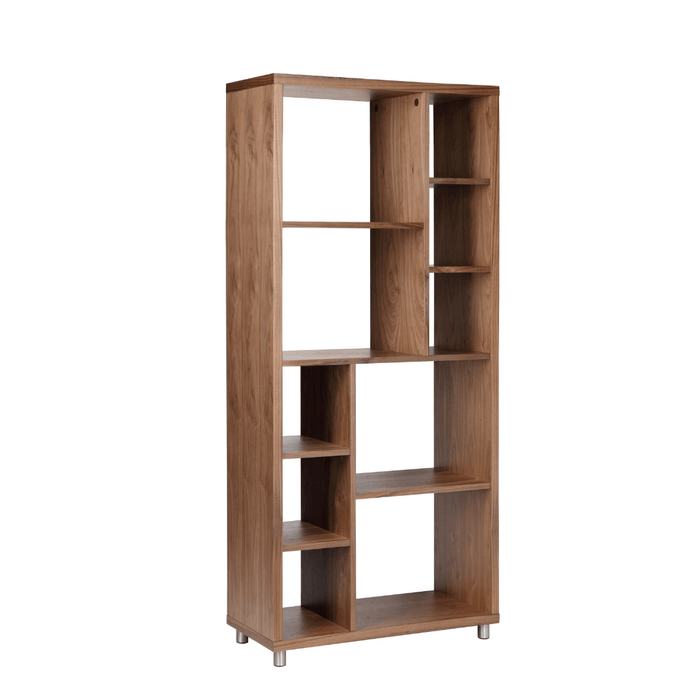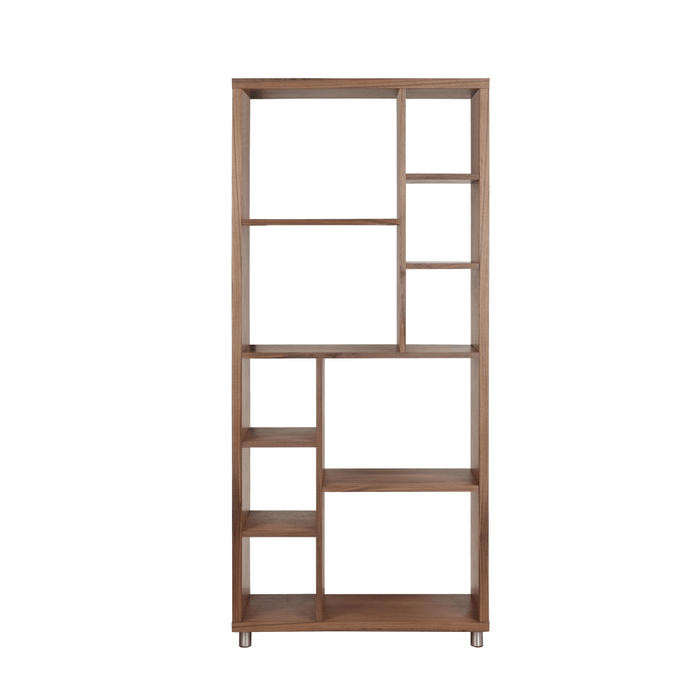 Dublin Bookshelf - Elegant Walnut Veneer Shelving
Dublin Bookshelf is the perfect addition that brings elegance to any space. Crafted with clean walnut veneer, it effortlessly fits into any room – be it your cozy living room, dining area, bedroom, or home office. Its versatile shelves make displaying your treasured items a breeze, adding a touch of everyday charm to your home.
View other items in our Living room collection. 

Delivery Information: This is a quick delivery item. Delivery is between 5-10 working days from the date of order. For more information about planning for delivery, read here
DIMENSIONS
Width: 80cm
Depth: 35cm 
Height: 180cm

MATERIALS
Top: Walnut veneer 
Legs: Brushed stainless steel