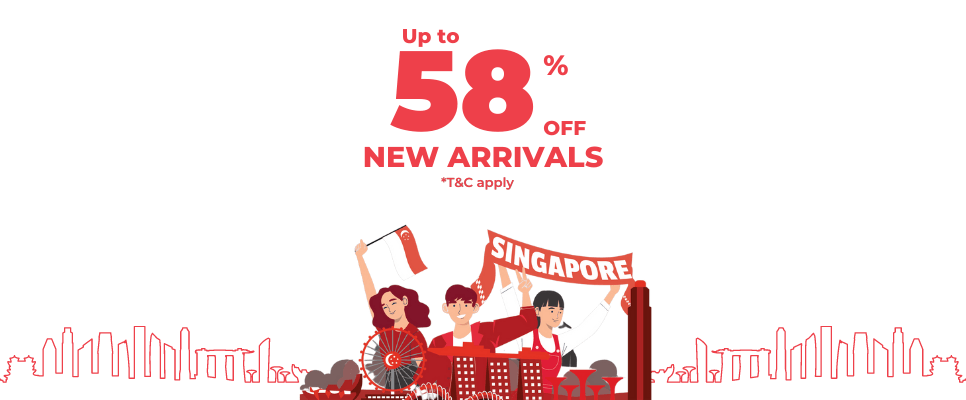 Your Favourite Furniture Brand! - National Day Promo 2023
Let's celebrate Singapore's 58th birthday with great deals at HomesToLife! We have New Arrivals at up to 58% off! 
Customise and save more - up to 40% off!
Take advantage of our special tier discount and enjoy up to 40% off when you customise your sofa with us - act now!

Get savings of up to 66% on our ready-to-go Starbuys!
Our Starbuy Sofas are currently available at discounts of up to 66% off the regular price, giving you the chance to get a high-quality piece of furniture at an unbeatable value. Plus, if you spend a minimum of $1200, you'll also receive free delivery straight to your doorstep. 

Let our selection of 40% off Red Hot Picks make your decisions easier!
Make your furniture decisions a breeze with our Red Hot Picks selection, now available at discounts of up to 40% off. 
Save up to 58% on Living & Dining Furniture
Looking for the best furniture deals in town? Look no further than HomesToLife, where all living and dining furniture are now available at up to 58% off!
Enjoy up to 70% off Display Clearance pieces from our stores!
Ready to go display pieces available in all of our stores. For a full collection of display sale pieces, you may visit our Tagore Building store. 
Feel free to reach us at any of our social media platforms or contact our stores if you have any enquiries!