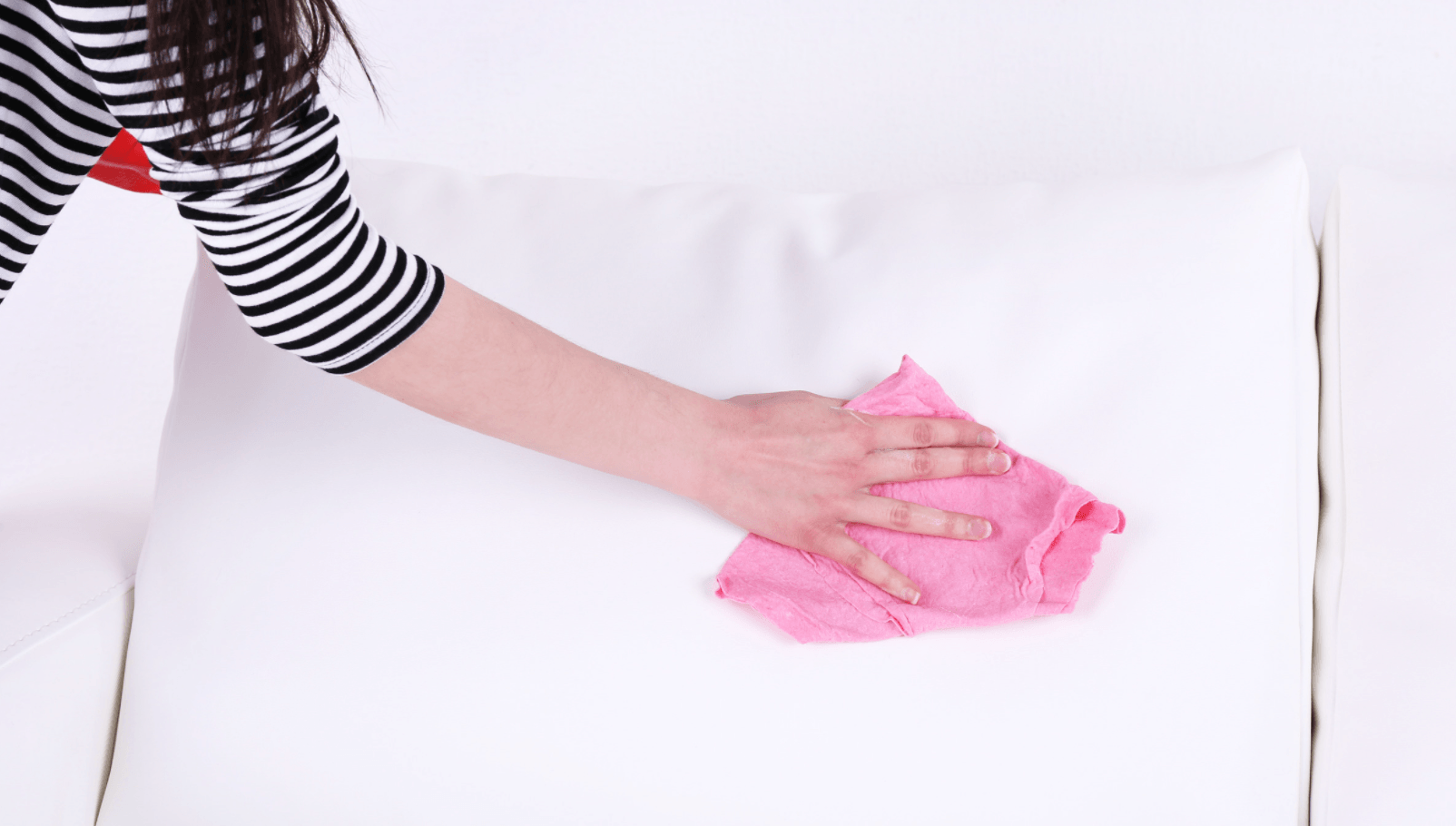 How to clean and maintain your genuine leather sofa.
Get more out of your investment in a leather sofa with these sofa care tips, so that you can spend more time enjoying your sofa and less time maintaining it. 
Leather is a highly durable material, but just like our skin, it can harden or lose its original sheen without regular maintenance. 
Here are some simple tips:
Basic cleaning routine for leather sofa
Dust your leather sofa using a soft duster or a dry and non-abrasive cloth.


Vacuum cushion crevices of sofa with your vacuum cleaner's crevice attachment. Be careful when reaching into the crevices, not to scratch the leather while doing so.


Wipe sofa down with a slightly damp cloth to remove dirt and grime that cannot be dusted away. Avoid using excessive force when wiping down. Wiping cloth should not leave excessively wet residue on leather surface.


You may consider using leather friendly sanitiser spray after your basic cleaning routine.


As our leather is a natural product with a breathable protection coating, using abrasive sanitising solution or sanitising wipes might cause peeling and hardening of leather.
Do not dry the leather in direct sunlight or with a hair dryer.



We recommend weekly cleaning of sofa.
Stain removal from your leather sofa
We strongly recommend our leather care kit or other genuine leather friendly cleaner to remove stains


To remove dry stains, sweep debris from stain off carefully by hand, or with an extremely soft brush. Apply a few drops of leather cleaner solution on to a soft sponge and clean off remaining stain in a circular motion. Avoid excessive force if stain does not come off. 


To remove liquid stains, blot the surface by dabbing carefully with a paper towel, do not press hard as this could push the stain into the pores of the leather.


Do not use harsh cleaners on genuine leather sofa.


Avoid using cleaners containing isopropyl alcohol or other bleaching chemicals directly on leather. Always perform a patch test on concealed leather surface areas.
Rejuvenating and Protecting Leather
We recommend the use of the Leather Protection Cream from our Leather Care leather care kit, following the instructions enclosed. This formula acts as a protector and rejuvenates the leather to ensure it remains supple. If you are using this product additional treatments are not required.


Apply protection cream only after your routine cleaning to avoid surface dirt and dust getting embedding into the leather.
We recommend applying the protection cream monthly. Aniline leather sofas placed in rooms subject to heavier use may need cleaning more regularly and more thoroughly.
With regular maintenance, you can reap many more years from your genuine leather sofa. Now you are all set to sit back and relax!