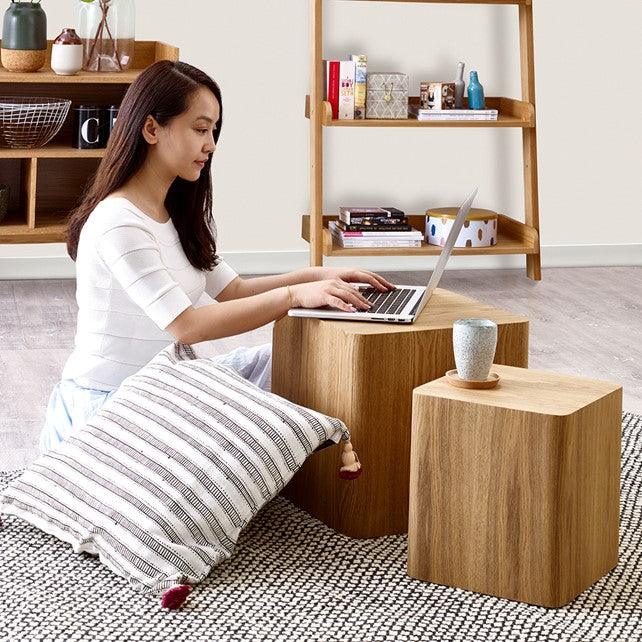 A Home Office That Inspires
Today, companies all over the world are adopting flexible work arrangements. In Singapore, work from home arrangements are still in order for several businesses to guard against potential transmission risks. With this shift, working from home is now considered the New Normal, and many homeowners are taking steps to invest in quality home office furniture to boost productivity. In this article, we cover home office décor ideas and core design factors to consider when turning your home into a makeshift office that motivates and inspires.
1. Colour with Impact
From making us happy to triggering hunger, colours have a psychological hold on us. You may have noticed office spaces painted in neutral shades that help with relaxation. Similarly, you could ask yourself how you would like the colours to work for you. Would you prefer a palette that boosts creativity, or one that helps with concentration? Choose from a range of colours that will work in your favour!
Calming Colours
Light shades of blue will create a calming environment that relaxes individuals. Other muted colours like grey, beige, white, and pastel colours like lilac and mint will also help keep stress at bay. The fewer colours you throw into the mix, the more the calming its effects.
Creative Colours


Those in the creative field may want to opt for brighter colours such as bright yellow and orange. These vibrant colours will grab your attention, keep you feeling optimistic and confident. These highly pigmented colours also stimulate the mind, keeping you energised.
Concentration Colours
Deep shades of blue, green, off white, and ochre are easy on the eyes and does not put much strain on our brains, helping you focus.
Colours palettes aside, a major home office design trend that we at HomesToLife have noticed this year is replicating a cozy home-like space. Instead of mimicking an actual office interior with bright fluorescent lighting, amongst others, working from home allows you to customise the space to your own liking. So why not tap on your creative side and make decisions based on your preferences so that your home office appeals to your personal needs and wants?
2. Save Space
The most important aspect of a home office is that it must be free of distractions to boost productivity. One way to create an airy, clutter-free space is to incorporate decorative yet functional pieces. Shelving units, like display shelves, help keep essentials within sight. When you buy office or side tables in-store or online, be sure to pick out those like the Montreal, that comes with drawers. Remember those study tables in our classrooms in Singapore? Any table that gives you the extra space to store materials is a plus!
3. Multifunctional Pieces to Promote Productivity  

Study Table-to-Coffee Table |
TERRACE
Beyond an ergonomic chair that costs a bomb, many of us are unaware of how to create a comfortable space that doubles up as a place of reprieve. From selecting the right office or study table to decorating resting areas with recliner chairs, since options are a plenty in Singapore, careful choices should be made.
Office Tables & Chairs
Since productivity is also a result of a relaxing and comfortable space, picking furniture that has multiple functions is vital. The Terrace Lift table works perfectly as an office table by day, converting to a sleek coffee table by night. For durability and comfort, opt for chairs made of natural materials like leather. Looking for a spot to take a break, away from work? Customise the Charleston recliner chair with bright upholstery, place it at the corner of your office space, and you'll have yourself a spruced up resting corner for catnaps.
Minimalism
Since clutter could be a distraction, one rule should be kept in mind when decorating the office space – Less is more! Carefully curated pieces bring balance and evoke a sense of calm – so try keeping things simple and clean.
Dive into our extensive list of furniture and decorative pieces to discover the various ways to elevate and transform your home office. For more inspiration, browse through our blogs and keep updated by following our Instagram and Facebook pages.