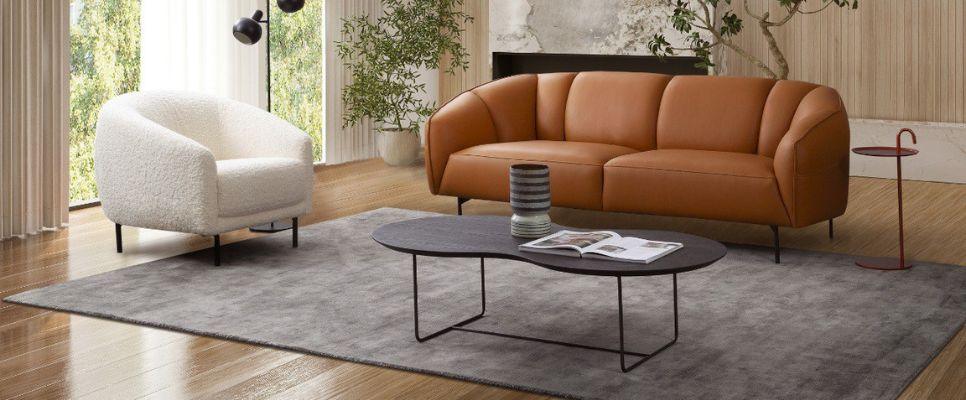 Unleash the Magic of Customization: Elevate Your Living Room with Accent Chairs and Footstools
In the dazzling world of furniture, the living room takes center stage as the epicenter your home. While the sofa and coffee table are familiar items, it's time to shine the spotlight: accent chairs and footstools. At HomestoLife, we're here to be your furniture matchmakers, providing the perfect companions for your existing pieces. With our customizable options and a wide selection of materials, you can transform your living room from ordinary to boldly extraordinary.
The Irresistible Allure of Recliner Armchairs



Picture yourself sinking into its plush cushions, feeling the stress melt away as you recline and unwind. This versatile piece of furniture offers the perfect spot to escape, whether you want to read a captivating book, watch your favorite show, or simply indulge in a rejuvenating nap. With its ergonomic design and unparalleled comfort, the recliner armchair becomes your personal retreat within the confines of your own home. Upgrade your living room and embrace the ultimate symbol of comfort and style.
Footstools: Versatile Companions for Every Room
Footstools are more than just convenient additions to your living room. They possess incredible versatility, making them the perfect companions for accent chairs in various spaces. Whether it's in the study room, entryway, or changing room, footstools offer comfort and functionality. Drop your bags, kick off your shoes, or simply find a spot to place your belongings—they are your reliable confidantes. These humble yet versatile pieces are designed to adapt and cater to your needs, adding a touch of elegance and funtionality wherever they go.
Customization and Character: Unleashing the Power of Accent Chairs and Footstools
If your living room feels like it's missing its cherry-on-top, it's time to introduce a footstool or accent chair into the furniture family. These pieces offer more than just multi-functionality; they become statements of style and personality. Mix and match your accent chairs with customised sofas, add eccentric cushions, and watch your living space transform into a fascinating haven. HomestoLife provides customizable options that allows you to maximise your living space. Let's embrace the playful nature of our footstools and accent chairs, as they find their place in every room with ease and charm.
Your home is your stage, let your furniture shine as the rockstars. Explore the magic of accent chairs and footstools, and elevate your living space with HomestoLife's furniture matchmakers. Step into Homestolife, where customization meets style, and let your living room become a reflection of your unique taste and personality.
Enhance your living space with accent chairs and footstools from HomestoLife. Customizable and versatile, these furniture pieces add flair, comfort, and functionality to any room. Mix, match, and create a unique atmosphere that reflects your style. Discover the perfect companions for your sofa and elevate your living room to new levels of beauty and comfort.