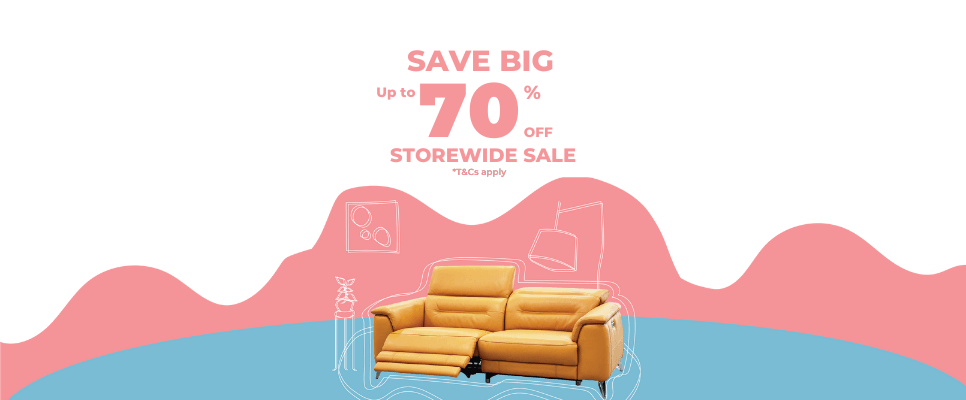 Big Savings with Clearance Sale!
Enjoy up to 70% off Display Clearance pieces from our stores!
Ready to go display pieces available in all of our stores! For a full collection of display sale pieces, you may visit our Tagore Building store. 

Customise and save more - up to 40% off!
Take advantage of our special tier discount and enjoy up to 40% off when you customise your sofa with us - act now!
Friends & Family Month special!
Enjoy additional 10% off your orders* this September with our Friends & Family promotion! DM us or contact our stores directly to know more!
Get savings of up to 66% on our ready-to-go Starbuys!
Our Starbuy Sofas are currently available at discounts of up to 66% off the regular price, giving you the chance to get a high-quality piece of furniture at an unbeatable value. Plus, if you spend a minimum of $1200, you'll also receive free delivery straight to your doorstep. 

Let our selection of 40% off Red Hot Picks make your decisions easier!
Make your furniture decisions a breeze with our Red Hot Picks selection, now available at discounts of up to 40% off. 
Save up to 50% on Living & Dining Furniture
Looking for the best furniture deals in town? Look no further than HomesToLife, where all living and dining furniture are now available at up to 50% off!
Feel free to reach us at any of our social media platforms or contact our stores if you have any enquiries!