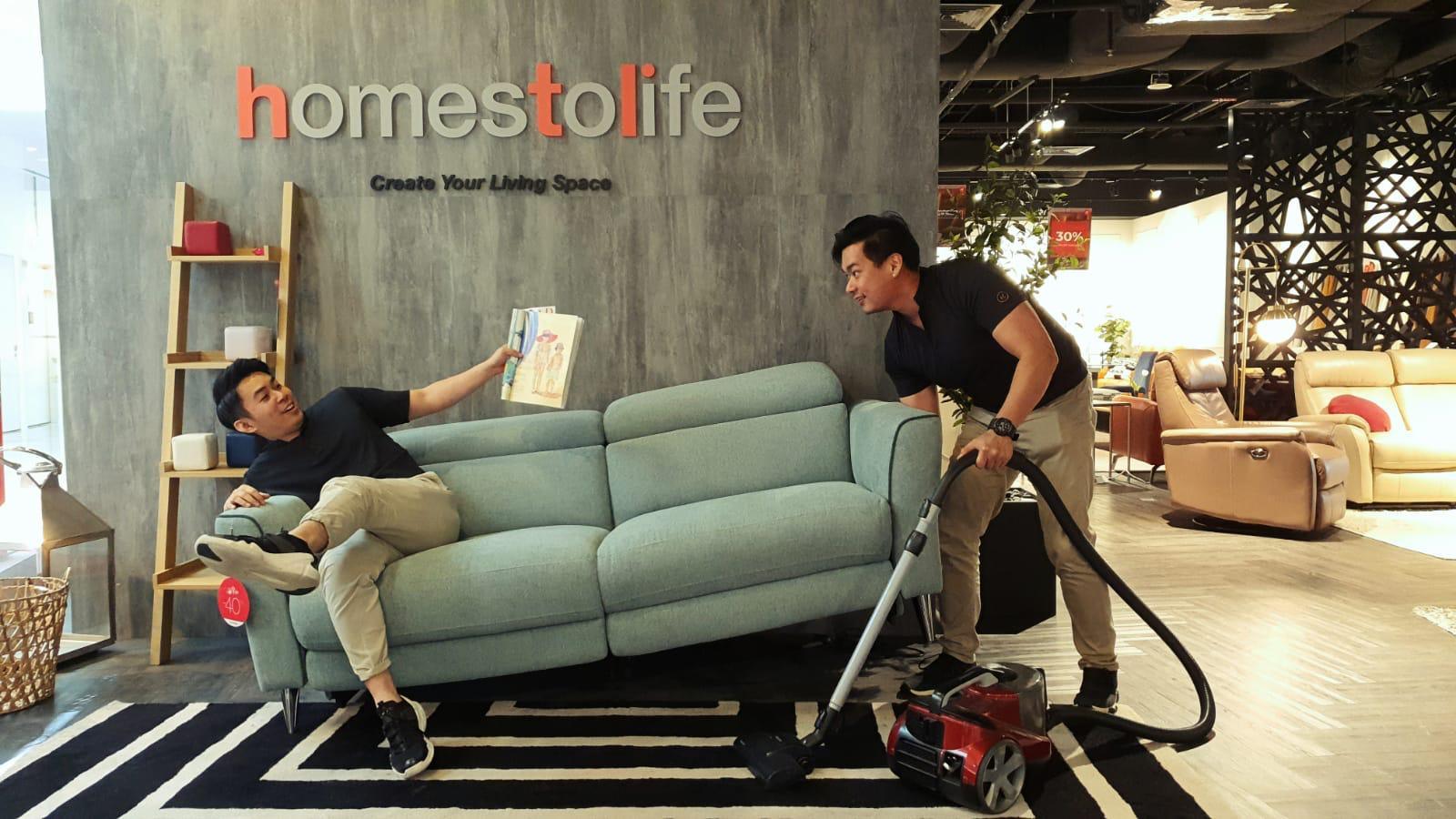 6 Productive Ways to Survive #STAYHOME April
You may start to feel the restlessness kicking in after one week into the circuit breaker period. It's okay, us too! So that's why we dug around for some productive ways to help us and help you survive this #STAYHOME April. 
Get Organized
It hasn't been long since the Lunar New Year spring cleaning session, but some of us already have a bit of a clutter piling up somewhere in the nook and cranny of the house. Decluttering doesn't just create more space physically, but also in your mind for better brainwork! 
The Upward Shelf in walnut is perfect for adding storage spaces, especially in those little awkward corners of your home, and for displaying all your favourite items. 
Get Cultured 
Step into world-class musuems without actually stepping out off your door and find out the meaning behind famous artworks. From the Guggenheim Musuem in New York and National Musuem of Modern and Contemporary Art in Seoul, to Musee D'Orsay in Paris, there is much to see and explore! Get yourself comfortable, and perhaps with a nice cup of tea, and time to dive straight into the world of art. 
Get comfy into Chevron Armchair & Footstool with its cushy seats and ready to enter the art world for a time of appreciation and wonder. 
Revamp Your Living Space
Has it been awhile since you last bought something for your home? Is it still a space that you enjoy being in? Now that you are spending more time in, it is important how you feel in the environment. Sometimes, all you need is a little revamp! Start looking for inspirations on Pinterest! An indoor plant, a cute little footstool, or as simple as a pair of new cushions can do wonders in making your space feel new again. 
The Alcoy Rug will definitely make an impact in your makeover with its subtle blue ombre and zigzag detailing.  
Transform Into a Masterchef
Brush up your culinary skills with some of the online recipes you've always wanted to try and cook up a storm for your family. Or even better, bond over cooking together as a family! It is never to early or late to start cooking. Snap a shot and share your masterpiece on Instagram!
Don't forget about plating when trying to snap THE shot for the gram! Our best-selling Riffa Dining Table adds a little texture and contrast with its black ceramic, promising the spotlight on your masterpiece every time. Did we mention how much we love ceramic dining tables? 
Join an Online Live Workout Session 
With all the sumptuous and exquisite meals, how about working off the calories by joining the others in an online workout! Keeping ourselves fit and healthy during this period of time is more important than ever! If you absolutely have no equipment or mat available, a couch can be your alternative! You can even binge on your Netflix dramas while at it. 
Gotta love working out on the couch when you have a sturdy sofa like Boulevard to help you keep your balance. Take the challenge and get them dips going and your triceps working! 
Stay home, stay safe, and shop online! Use code STAYHOME for additional 10% off any of our living and dining furniture, and we are waiving off charges for deliveries from now til 4 May!