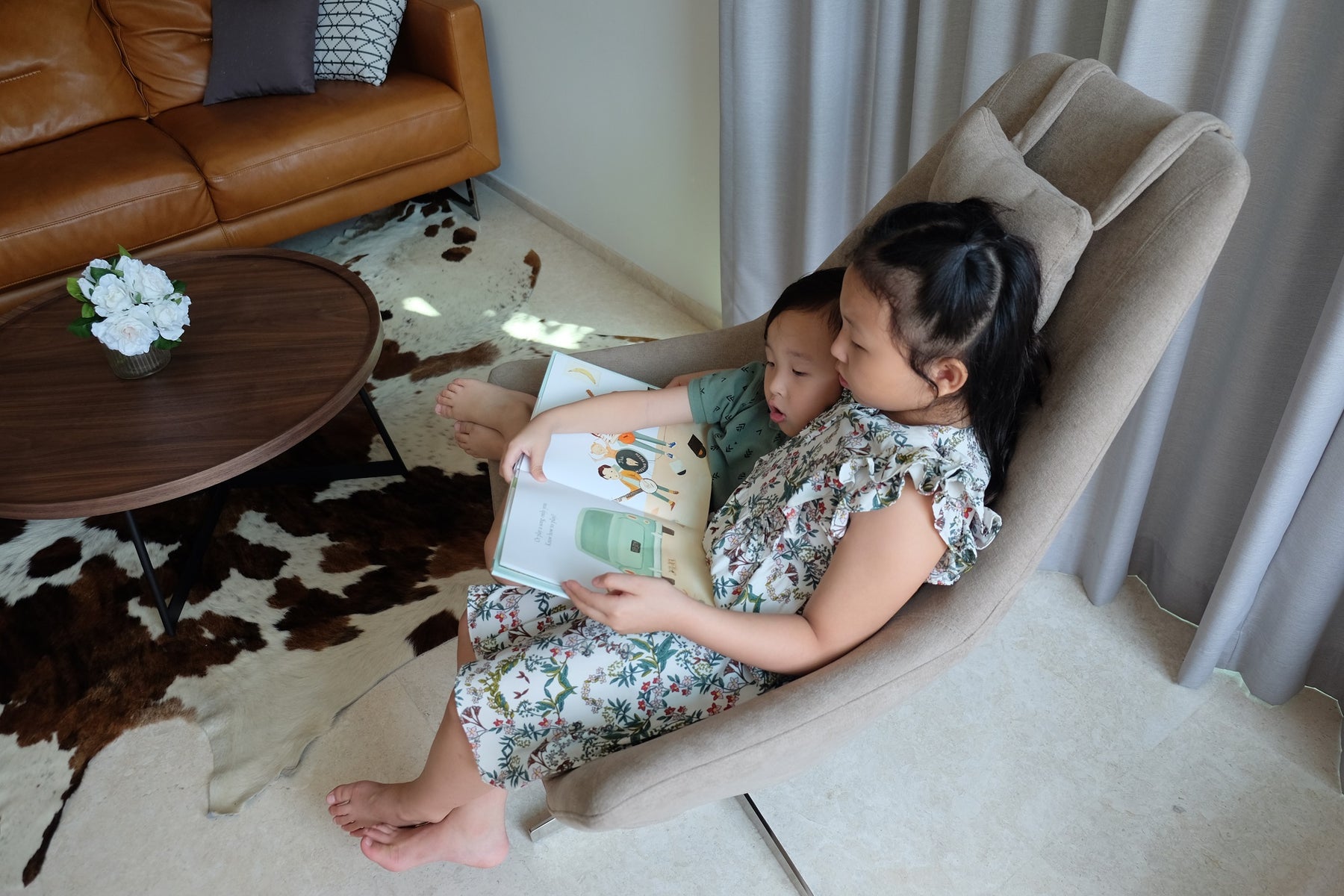 Spreading Love at Home
It has been more than a month, and by now, it seems that everyone is starting to get used to the new lifestyle of staying in and working from home. For some, it is an opportunity to spend more quality time with their families, while some seek other ways to stay connected with their other loved ones who live apart. We caught up with our fellow colleagues and got them to share with us what they have been up to. 
Celebrating birthdays during this period can feel a little dull, but then again, we can find ways to still show our love and spend quality time together. Eve from Space@Tampines showed us the cake she specially baked to celebrate her husband's birthday. What a sweet gesture and it looks really yummy too! 
She also shared with us that she would frequently video call her family and friends to keep in touch, hang out a little bit and find out how they are doing. Thank goodness for technology to let us stay connected during this period! 
Kim from Great World is definitely taking this opportunity to bond with his children. Since we are all home so much, we can all spend some quality time with our loved ones. 
Mei Sian from Marina Square shared with us her surprise gift she received from her husband. We are so jealous! Receiving a present at your doorstep out of the blue is really the ultimate surprise. Well, perhaps it is something we can do for our loved ones instead. 
She also told us that they would also spend some evenings watching the sun go down. How romantic! 
Kwok Wai from 8@TradeHub recently prepared a lovely meal for his wife. Of course many of us can relate to this! Feeding our loved ones with good homecooked meal is probably the most popular way to show our love in this period. Seems like a good opportunity to try out some fancy new recipes too! 
This May, let's spread a little more love and positivity. We can get through this together! In the meantime, we also rounded a few of our favourite items you can get at 50% off! New items are releases weekly so do keep a lookout at our Items to Love page!